MWC 2017: Most Notable Phones in This Year's Mobile World Congress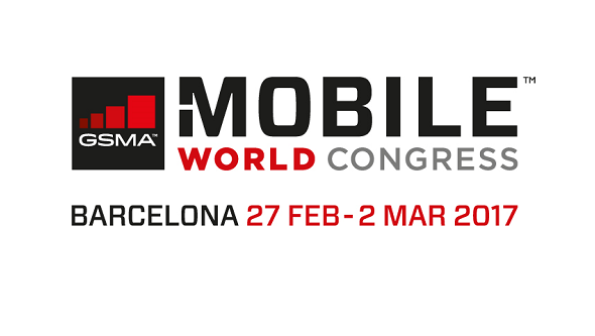 Image Source: Infineon
So it has finally happened. Last Monday was the start of the Mobile World Congress 2017 in Barcelona, Spain and a lot of news has been flooding the internet with the latest in mobile technology. So without further ado, let's start:
Nokia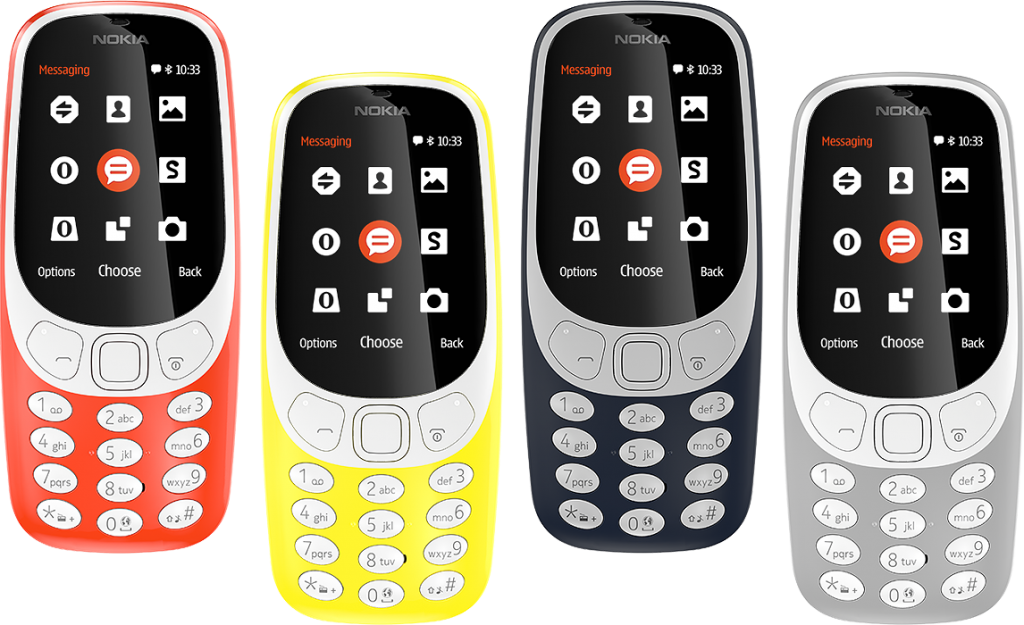 Image Source: Nokia
Nokia just re-launched the old classic, the 3310, with a few adjustments that has, sadly, seems to have sacrificed the phone's legendary durable design for a more sleek and modern look. The 3310 now features colored screen, 22-hour battery, a 2-megapixel camera, 16MB internal storage(you can add a microSD with up to 32GB), and an FM and MP3 player. Its kind of similar to Nokia's phone a generation before smartphones became a thing. They released it for people who wants a secondary phone for just text and calls.
And if that's not your thing, Nokia also had some smartphones too this year. The Nokia 6, which first launched in China this year, and a limited edition gloss version called the Arte Black. They also had the new Nokia 5 and Nokia 3 in their launch. All four will be running the latest version of Android – Nougat 7.0 and will be available on the second quarter of this year.
LG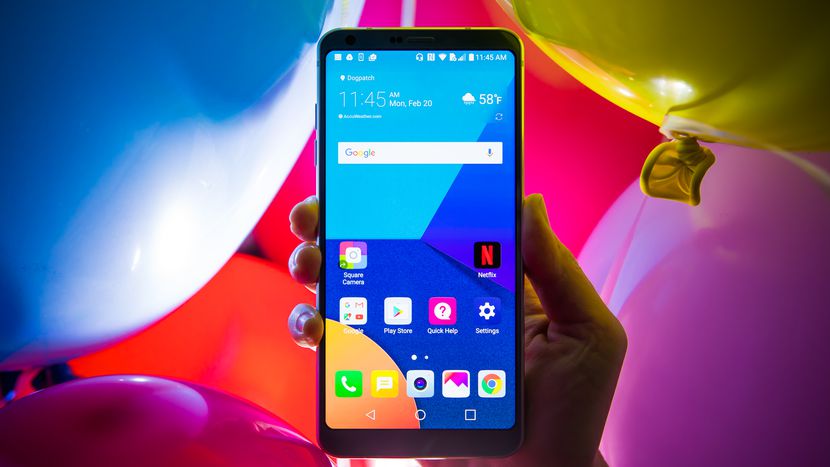 Image Source: cnet
LG went out of their way this year to release something simple this time: the LG G6. Now it isn't all that unique-looking: its quite ordinary if you ask me, but everyone seems harping about how taller the phone is. It has a 5.7-inch screen – QHD+ FullVision display with an 18:9 aspect ratio.
It has quite a water resistant body too, you can submerge the phone from the looks of it. But it does sacrifice the removable battery, meaning its a sealed unit. But they did say its a 3300mAh battery, which has more capacity anyway.
It's got Gorilla Glass 5 at the back and Glass 3 in front. There's also two sensors on the back of the phone, above the round fingerprint sensor, which also doubles a power button. The normal and wide-angle camera lenses are both 13-megapixel.
The whole phone runs on a Snapdragon 821 chipset and the reason for that, instead of using Qualcomm's latest, is because their "engineers have worked with the chipset for longer and have managed to extract more performance out of it, which leads to longer-lasting and less hot handsets" according to Techradar's review.
LG also launched the LG X Power2, which boast two days of battery life, and an attractive design, but much else. The screen isn't HD and is only 720p. It has either 1.5 or 2GB RAM with 16GB internal storage. It does support MicroSD if you want more storage capacity. Camera's a 13-megapixel, which is good enough.
All in all I think LG is trying to play it safe this year. The G6's HD screen and the decision to increase their units' battery life are great, but that 's all it. The water resistant thing doesn't impress me: I mean who would even want to submerge a phone underwater? If want to take underwater shots, better use a camera meant for underwater instead.
Sony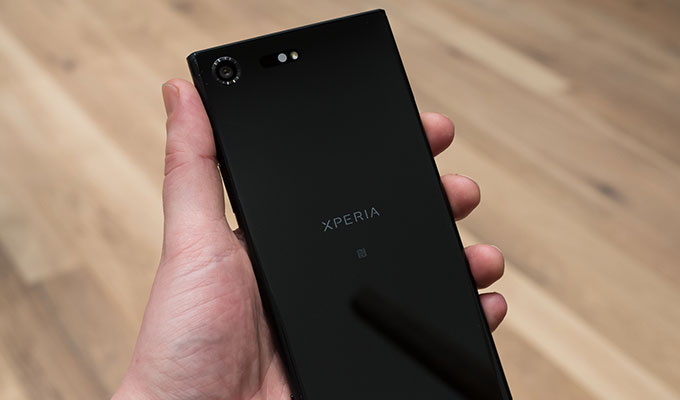 Image Source: phonearena
Sony managed to put out 4 units this year: Xperia XZs, XZ Premium, XA1 and XA1 Ultra. The XZ Premium, which won this year's Best New Smartphone, is the flagship this year, employing Sony's Motion Eye smartphone camera.  The camera has a 19MP sensor (1/2.3-inch), a 25mm f/2.0 lens, a dual-tone flash, predictive and laser autofocus and an RGBC-IR sensor for natural color rendering and can record 4K video with SteadyShot 5-axis digital stabilization. It can also record 960fps slow motion video which is 4x slower than current smartphone cameras, though slow-mo is captured only at 720p. The front camera is just 13-megapixel though.
The phone has a 4k screen with HDR, running with 4GB of RAM on a Snapdragon 835 chipset and a 3,230mAh battery, covered overall by Gorilla Glass 5.
The XZs isn't all that different from the Premium: 4K video, Motion Eye, 4GB RAM on a Snapdragon 820 chipset.
The XA1 and XA1 Ultra aren't all that impressive in terms of battery life: the XA1 has 5-inch 720p screen, 23-megapixel camera, 32GB storage and 3GB RAM. It has 2,300 mAh battery running a MediaTek Helio P20 CPU. The XA1 Ultra has a 6-inch display, 4GB RAM run by a 2,700 mAh battery with the same MediaTek Heilo P20 CPU.
All in all I guess Sony's line up isn't all that bad but 2 out of 4 has questionable battery life. While it doesn't pose a problem to people who will probably be using it other than communication I don't really recommend the XA1 and the Ultra for watching movies or playing games.
Huawei
Huawei has promised and delivered: They have launched the P10. Using Huawei's own HiSilicon Kirin 960 chipset, the P10 seems like an upgrade to its predecessor, the P9. While the P10 sports a 5.1 screen with Full HD display, its P10 Plus sibling has a 5.5 QHD panel. Both versions has a 4GB RAM(with the Plus having an extra 6GB RAM). The P10 has only 64GB internal storage, compared to the P10 Plus that has 128GM storage in both its 4GB and 6GB versions.
ZTE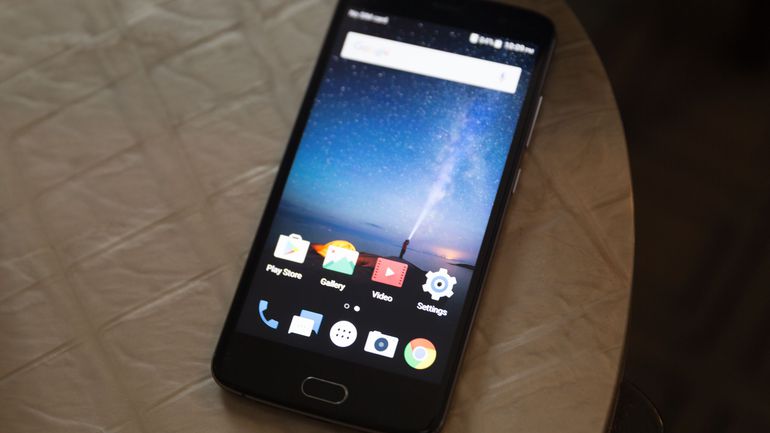 Image Source: cnet
ZTE this year announced the fastest 5G smartphone with their display of the ZTE Gigabit prototype. This baby is capable of download speeds reaching up to 1Gbps, up to 10 times faster than this generation's 4G technology. The bad news is that it's still a prototype and proper commercial use of 5G technology is still a good 3 years away.
ZTE has also their ZTE V8 Blade Mini and Lite in display. Both are more afforable versions of the ZTE V8 Blade Pro that was revealed in CES 2017. The Pro has a 5.5 inch displaying 1080p. The Lite has only 5 inch that displays 1080p as well. The Mini also has 5 inch screen but is only displaying 720p.
Camera-wise, the Pro has 2 13-megapixel cameras at the back. The Mini has one 13 and one 2-megapixel, while the Lite only has one camera at the back.
With regards to battery, the Pro has a good 3140mAh capacity, while the Lite and Mini has only 2,500mAh and 2,800mAh capacity respectively. As for their chipsets, the Pro runs with Qualcomm Snapdragon 625, while Mini has a Qualcomm 435 chipset, with 2GB of RAM and 16GB of internal storage and a microSD card slot. The Lite has a Helio P10 MTK 6750 octa-core chipset by Mediatek and 2GB of RAM.
Motorola
Motorola has launched its G5 and G5 Plus for this year. The Moto G5 has a 5-inch display with a Full HD resolution while the G5 Plus as 5.2-inch. Both sport Qualcomm Snapdragon chipsets, 430 and 625 octa-cores respectively.
The G5 features a 13-megapixel rear camera, with its Plus version having a 12-megapixel camera with with f/1.7. Finally, concerning the batteries, the G5 has a 2,800mAh capacity battery while the G5 Plus has gone with a 3,000mAh battery.
BlackBerry
This year BlackBerry introduces the KeyOne, which was unveiled in CES 2017 as "BlackBerry Mercury". The KeyOne has a physical QWERTY keyboard, complete with a spacebar, and a 4.5-inch touchscreen. It features a Snapdragon 625 chip and 3GB of RAM, along with 32GB of storage that can be expanded by up to another 256GB via the microSD slot.
Alcatel
The Alcatel A5 makes a debut this week. Its a weird phone with LED lighting up the back called Light Show. It features a 5.2-inch HD display, octa-core processor, 2GB of RAM, 16GB of storage, 8MP rear camera, 5MP front camera with selfie flash and Android 6.
Haier
Finally Haier presents their L7. It has a 5.5-inch FHD display, with 3GB of RAM and an LTE-ready octa-core processor. Its running on Android 6 on a 3,000mAh battery. Pretty standard for a smartphone.
And that it for now. This year's phones aren't really all that to my taste to be honest. And as expected, Samsung's Galaxy S8 isn't here but I'm pretty sure this isn't all there is that's in MWC this year. As far as I know there's also news about apps, like Pokemon Go winning the Best Overall Mobile App. I'll look into the non-phones presented over the course of the event next time.