Nokia 3310 Officially Relaunched!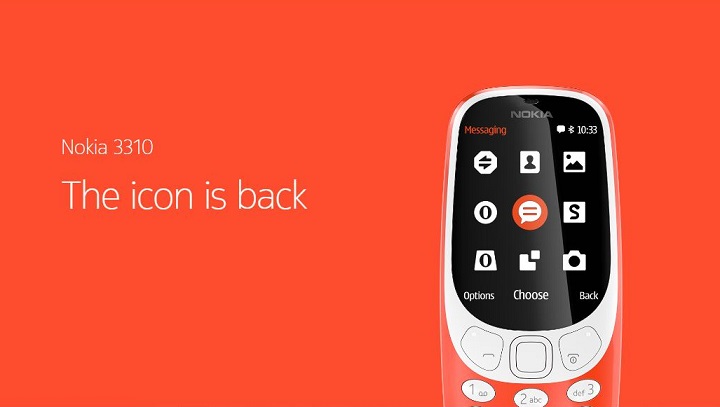 Image Source: Nokia.com
It's finally back. The world's most indestructible phone: The Nokia 3310. This memetic phone, known on the internet to survive drop tests, dynamite explosions, bullet-proof tests and outlast every new smart phone there is on the market has been relaunched by Nokia through its partner, HMD Global.
Introduced in September, 17 years ago. This iconic phone has sold well over 126 million units world wide making it one of the most successful phones ever. It was developed in at the Copenhagen Nokia site in Denmark. Part of Nokia's 3000 series, it was the replacement to the popular 3210, spawning off variants of its own like the Nokia 3315, 3320, 3330, 3350, 3360, 3390 and 3395. It also has a bunch of features like a calculator and an alarm, and a few simple games, like the world-famous Nokia Snake and Snake 2.
Part of the reason why this phone is insanely popular is because of the durability of its casing and construction. A feature people have run away with since 2011. Since then, people have been making videos of it, putting its reputable durability to the test. Most of the time the phone would survive the torture and still be able to function, though test where it gets shot or fall from 1500 ft did prove too much for it(the phone, though, did not let the bullet pass through).
Announced just this Sunday in the Mobile World Congress 2017, the new version of the old classic has a wider colored screen(compared to the small, monochrome style screen), and a battery life of 22 hours. It also sports a 2-megapixel camera(with flash that doubles as a flashlight), 16MB internal storage(with the option to add a micro SD card with up to 32GB storage), an FM radio and MP3 player is inside there in the phone(which means there is a headphone jack), and a slimmer design, which might disappoint people looking for that nostalgic strength the 3310 supposedly have. Costing at around $51 USD, this phone is aimed at people looking for a secondary phone for calls and text only.
Image Source: Fossbytes.com
Nokia, who played catch-up when newer rivaling companies with better smartphones took over the mobile market, has met hard times recently, with Microsoft selling it off last year.
Apart from the 3310, Nokia has also unveiled some new phones this year, such as the new Nokia 6 that the company released in China at the start of the year, as well as a limited edition gloss version called the Arte Black. They also launched the new Nokia 5 and Nokia 3.
All four devices are made from aluminium, with each device shaped from an individual block of metal. All devices will also runs the latest version of Android – Nougat 7.0 – while Nokia has confirmed pricing as starting at around $ 146 USD for the Nokia 3, $240 UDS for the Nokia 6 and $315 USD for the Arte Black version.
"Nokia has been one of the most iconic and recognizable phone brands globally for decades.", said HMD Global chief executive Arto Nummela. He also said the new line-up of phones would build on Nokia's reputation in the industry.
"In the short time since HMD was launched into the market, the positive reception we've had has been overwhelming; it seems everyone shares our excitement for this next chapter."
"Today's consumers are more discerning and demanding than ever before and for us they will always come first.
"Our efforts in bringing together world class manufacturers, operating systems and technology partners sees us proudly unveiling our first global portfolio of smartphones with a Nokia soul, delivering the very best experience to everyone."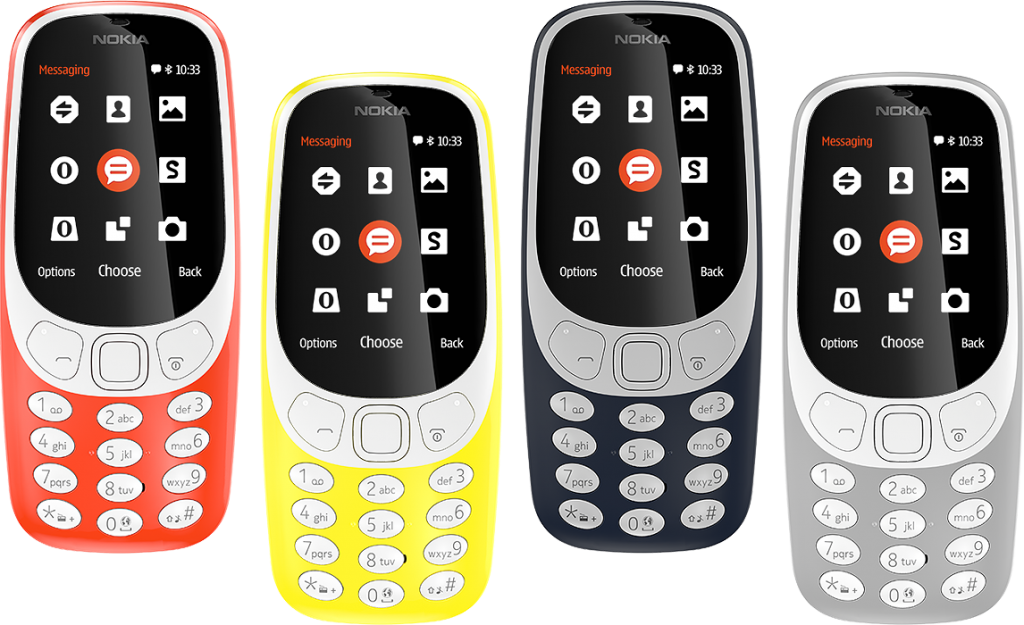 Image source: Nokia.com
During the announcement at the Mobile World Congress 2017 in Barcelona, Spain, Nokia also confirmed that the new phones would all become available globally in the second quarter of 2017. We'll have to wait then to see if the new phones have the reputable durability of its ancestor.