Are Patents Sensible Basis for 5G Tech Superiority?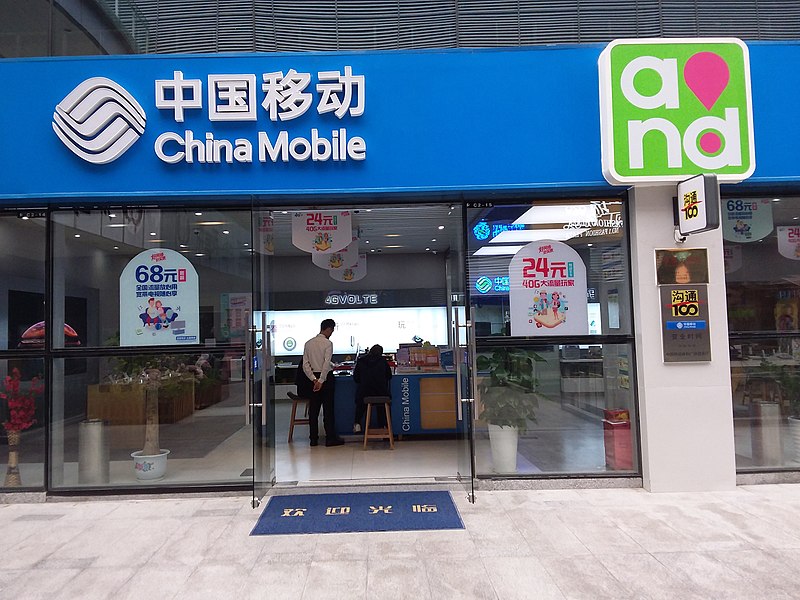 Several reports claim that China is way ahead in the 5G race. And the most notable reason cited for these claims is the number of 5G-related patents China has. Does this make sense? What's with patents that make the holder superior, an industry leader?
China's 5G Patent Dominance
According to an iPlytics report entitled "Who Is Leading the 5G Patent Race?," China is the unmistakable leader when it comes to 5G patent filing. Chinese companies make up 34% of the global applications for major patents pertaining to 5G wireless technology. With a double digit increase from the 22.11% the Chinese held during the 4G era, this boost puts China in an enviable key position to dominate industries that would heavily rely on 5G.
Samsung comes in second with only 25.23% (a slight increase from 22.49% for 4G patents) while Finland is third with 13.82% (also a slight increase from 9.47%). Sweden also raised its patent share for 5G tech to 7.93% (from 6.72%), which makes it overtake Japan.
Meanwhile, the United States suffers a decrease in 5G patent filings as it only holds a 13.91% share, which is a drop of more than 2% from the 15.77% share of the patent holdings the country had for 4G. Japan has an even worse predicament as its 5G patent holdings share only stands at 4.9% or almost half of the 8.6% patent share the country had in relation to 4G technology.
Other countries with material presence in the wireless communications field have also suffered declines. Taiwan and Canada own 0.32% and 0.09% of 5G patents respectively, while the United Kingdom owns 0.02% and Italy has 0.01%.
Huawei Technology, by itself, represents 15% of all 5G-related patent filing. Of note, this 15% does not represent trivial patents. These are standards-essential patents, which have an important say in how 5G technology is commercially deployed and who rakes in the most financial rewards. These patents represent major technologies that are expected to become indispensable unless competitors come up with something better and are able to convince industry leaders to adopt their technology.
Other notable Chinese players with considerable 5G patent ownership are ZTE Corp., the China Academy of Telecommunications Technology, and Guangdong Oppo mobile Telecommunications Corp. These companies are in the 5th, 9th, and 11th place in the ranking of companies that hold the highest number of 5G standard-essential patents.
The Implications of Dominating Patent Ownership
China's undeniable leadership in 5G patents, particularly by Huawei, allows it to control the 5G market. This is what many claim to be the reason why there has been a ban on Huawei by the United States government. The allegation is that competitors want to stymy China's domination of the industries that will eventually rely on the superfast connections afforded by 5G. However, the US can't be faulted for imposing sanctions against Huawei over a number of reasons, particularly when it comes to ending the unfair practice of forcing foreign companies in China to transfer technologies to a local (Chinese) partner and the allegations of spying threats.
Others say the more significant reason for the ban is money. With its leadership in 4G, the United States raised its GDP in 2016 alone by around $100 billion. Leadership in 5G is expected to increase the US economy by $500 billion.
Patents mean money. They accord right to an invention or technology, which means others cannot use the same technology even if they didn't necessarily copy it (belatedly invented it or discovered how to make it work). The first to file a patent obtains ownership that should be respected by law-abiding businesses.
For others to use a patented technology, they will have to pay for the rights to the owner of a patent. There are no limits as to how much a patent holder can charge for the rights to use its technology. In the absence of a viable competing technology, accessing patented tech can become quite expensive and highly advantageous to the patent holder.
There's also the option to refuse to sell the rights to a technology just like what happened in the ongoing trade war between the US and China. In the case of 5G patents ruled by China, it's not just about blocking access to operating systems but access to the technology itself that enables superfast internet connections.
Patents Are Not Everything
It's important to point out, however, that patents are not the be-all and end-all in the 5G race. To recall, China and South Korea dominated the number of standards-essential patents for 4G tech, but the United States still became the 4G leader. Europe was the first to implement 2G while Japan dominated 3G, but these didn't necessarily make them dominate the global 2G and 3G markets. In fact, it was the United States that arguably made the most out of the 3G era with the introduction of the iPhone.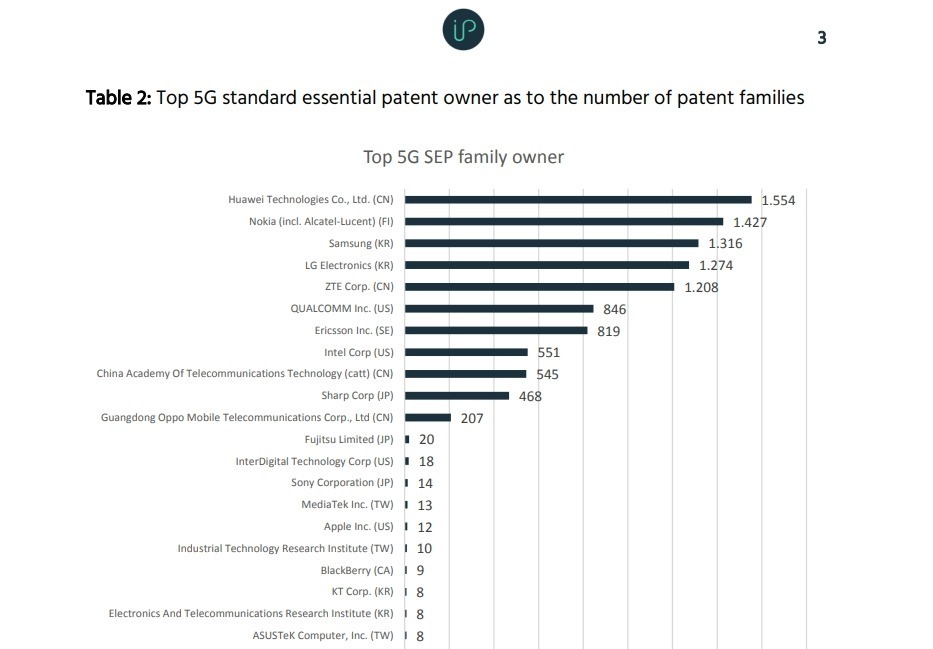 Patents are important, but they are not necessarily what makes a country or company win the mobile wireless communications era. It's worth noting that while China dominates the 5G patent ownership and Huawei is the top single company with the most number of patents (1,554); Nokia (1,427 patents), Samsung (1,316 patents), and LG Electronics (1,274 patents) are not so distant second, third, and fourth in rank.
In Conclusion
Ultimately, it's still what follows after the implementation and commercialization of 5G that decides who the actual winner is. The 3G era gave rise to the smartphone while 4G ushered in the era of high quality video and game streaming, internet TV, as well as the Internet of Things. With 5G, it is the advanced automotive market that is expected to become the next battleground. However, 5G speed advantage is also bound to bolster other areas where the US and other Western companies already have significant international leadership such as video games and game streaming, video streaming, cloud services, and operating systems and apps for mobile devices.