Spot, the Robot Dog, Has a New Owner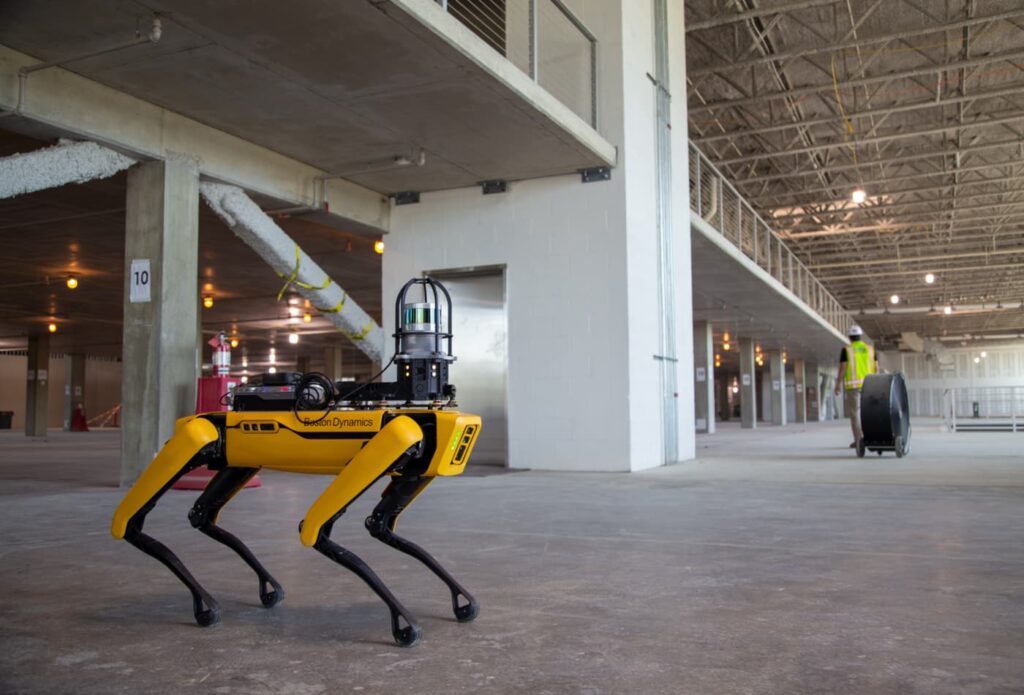 Who doesn't want to have a dog? But are you willing to pay close to $75,000 for a not-so-nice-looking dog? That is the enterprise price tag of Spot.
Spot is a robot dog created by Boston Dynamics. It doesn't look like an ordinary dog. You might even say that it is ugly or frightening. But it does its job, and it is a big help for several companies and organizations, particularly with the ongoing pandemic and the health protocols people have to follow.
What is Spot?
Spot is the name given to a four-legged robot that resembles a dog somewhat. It can walk up to three miles per hour, perform several programmed tasks and see 360-degrees. It can avoid obstacles and climb terrain. The robot dog was introduced in 2015 but only recently became available commercially. According to the Boston Dynamics VP for business development, Michael Perry, Spot has limitless capabilities for different business sectors. Spot's instructions can be done remotely. It's also capable of learning custom actions and routes so it can function autonomously.
In the test programs conducted earlier in some research facilities and selected businesses, 150 Spot robots were made to do several things, usually for increased productivity and safety. In Singapore, the robot dog patrolled the Bishan-Ang Mo Kio Par theme park grounds to encourage park visitors to observe social distancing.
They were made to provide situational awareness, monitor hazardous or remote environments and document progress in construction. They can be used in research laboratories, mines, construction sites, offshore rigs, factory floors, decommissioned nuclear sites, power generation facilities and places where it is risky for humans to go. Further, Spot can work longer hours, which can provide a company sizeable savings. Owning Spot is an investment, which will pay for itself in a short time.
Early interest in Spot
In July 2020, articles were announcing Hyundai's interest to acquire Boston Dynamics from Softbank for $1 billion. Initially, according to the article, Hyundai is interested in the robot dog's AI capability and legs, as Hyundai wants to use it to create a concept car that can walk.
Hyundai introduced the concept at the 2019 Consumer Electronics Show in Las Vegas. The concept called "Elevate" showed different electric walking vehicles that can drive at highway speeds and step over five-foot-wide gaps and climb five-foot-high walls. The concept might look strange, but the South Korean car manufacturer envisions using the legged vehicles for search and rescue operations, such as during earthquakes and tsunamis, so that rescue personnel can be delivered right at the scene.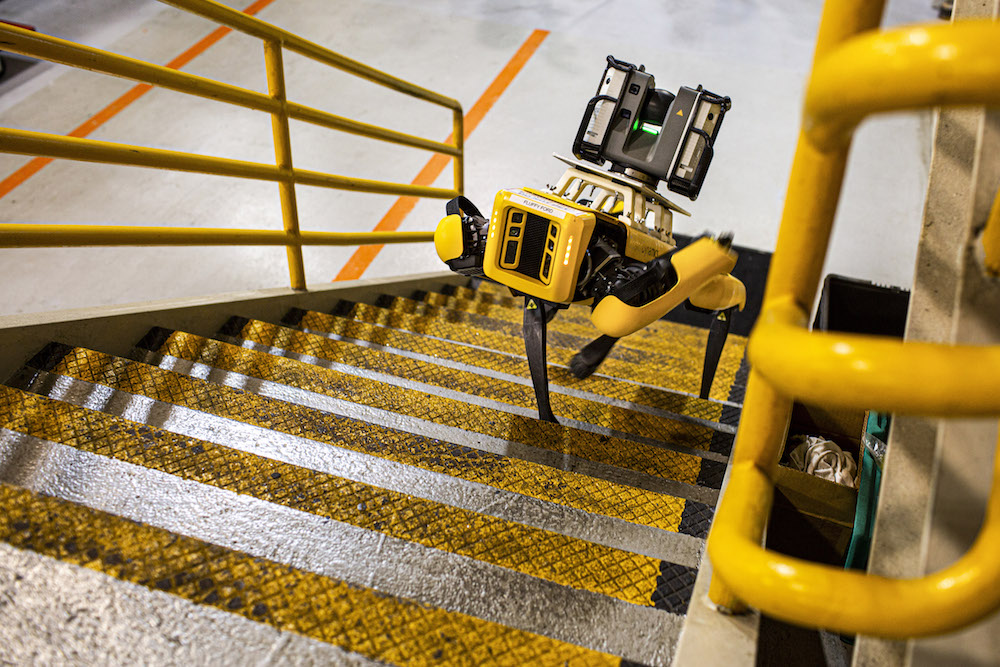 Incidentally, changing ownership is not something new to Boston Dynamics. It started from the Massachusetts Institute of Technology in 1992 and was later bought by Google's Alphabet in 2013. In 2017, it was acquired by Japan's Softbank.
New owners
On December 11, 2020, the Hyundai, owners of Genesis and Kia Motors, has inked the contract to acquire Boston Dynamics for $1.1 billion. The automobile company will have an 80% stake in the robotics company while an affiliate of Softbank will have 20%. The deal will close in June 2021.
Hyundai intends to use the technology to boost its plans for "smart factories" and autonomous vehicles. They want to harness the automation technology of Boston Dynamics to create high-performance robots with intelligence, navigation, and perception capabilities. The company envisions starting the innovations in future mobility with the help of Boston Dynamics. The company also announced that they plan to contribute to society by enhancing digital transformation, public health, security and safety.
Hyundai sees Boston Dynamics' acquisition as a boost to its existing robot division, which currently creates walking supports and wearable limbs for people with movement disability. Boston Dynamics is famous for creating four-legged robots that can climb, walk, jump and do somersaults. The company has created several quadrupedal and bipedal robots, such as BigDog, Cheetah, LittleDog, PETMAN, LS3, Atlas, and Spot.
Hyundai is investing in future technologies to develop eco-friendly vehicles, robotics, artificial intelligence, smart factories, and autonomous driving. Hyundai has already manufactured wearable robots, such as the Vest EXoskeleton (VEX), for industrial workers working on overhead environments. It will soon commercialize the Chairless EXoskeleton (CEX). Some of the other plans include Robotic Personal Mobility, Electric Vehicle Charging Manipulator, Sales Service Robot, Sales Service Robot, and medical robots to aid people who have difficulty walking.
With the acquisition of Boston Dynamics, Hyundai sees enhancements of its strengths in automation, logistics, and manufacturing.