Sony WH-CH710N – A Superb Noise Canceling Headphones For Under $200
Sony is the home of the most innovative tech gadgets and gizmos around, especially the most top of the line noise canceling headphones which is perfect for YouTube Music streaming. Just like its WH-1000XM3 headphones which are due for replacement and are quite a premium unit for around $300, like its counterparts the Jabra Elite 85h and Bose QuietComfort 35 II. Now, Sony introduces budget headphones with its new WH-CH710N.
The all-new Sony WH-CH710N is power-packed with features that you would certainly love in a pair of headphones, at a price range that is not too expensive for anyone. With a high-quality sound, it is simply a mind-blowing gadget to have.
What's In The Box?
The all-new Sony WH-CH710N headphones come as your regular black over ear headphones. It is made of high-grade plastic, with an adjustable headband and your standard leather ear cups. It comes only in black color. Many complain and say it would have been nice to see it in white or silver colors.
On its left side, you can see the power button on the ear cup, you can hold it down when pairing with your chosen device, its USB Type-C port is for charging, a 3.5mm jack for optional wired audio. Users can tap on its left cup to pair with phones, tablets or other devices thru its nifty NFC chip. The right ear cup of the headphones has its volume control buttons, its play or pause keys are found here too, and its switch for active noise cancellation too.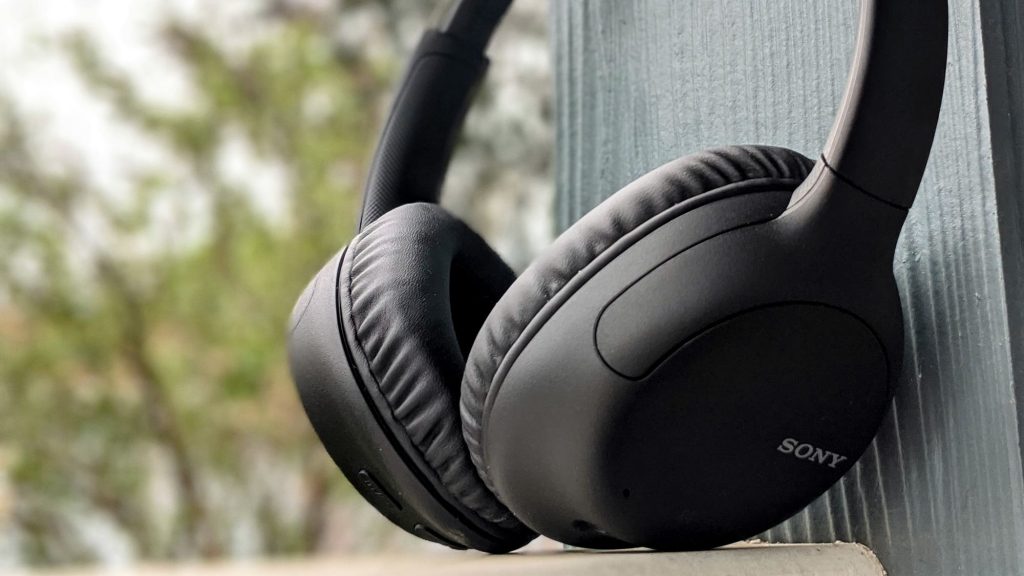 Battery Life
The new Sony WH-CH710N headphones offer a battery life that can last up to 35 hours while on Bluetooth, or up to 50 hours while wired to a 3.5 mm connection with noise canceling or without. You can also enjoy up to 60 minutes of playback time after a quick 10-minute charging. It does not however come with a quick charge option. Sony claims it can take 7-hours to charge to full 100% capacity, which is accurate in our testing.
Sound, Noise Canceling, and Other Features
Overall, the Sony WH-CH710N's sound quality is very good. If you do not own any premium headphones, or you need to use it for an upgrade, this version is ideal for you. The noise canceling feature will surely help. The noise canceling feature is the reason why many people are interested with the all-new WH-CH710N from Sony. As with some noise-canceling headsets, voices and other outside noises are only muffled, however ambient noises such as air conditioners, rain, and more are entirely blocked out.
The Sony WH-CH710N headphones come with a built-in mic, and its is ideal for using it with your mobile device's virtual assistant, it is great for phone calls too. If you often do occasional video chat, the Sony WH-CH710N headphones is a great choice too! So, what are you waiting for? Grab your new Sony WH-CH710N headphones, and it is under $200 too.