YouTube Music: New 'Explore' Tab For Improved Music Discovery Rolls Out
YouTube Music first launched last November 12, 2015. The music streaming service is available in over 77 countries worldwide. It is available in almost all platforms such as Sonos, Amazon Alexa, iOS, Google Home, and Android. With YouTube Music, you can stream and explore your favorite artists and songs ad-free just like you have personalized results with YouTube Kids. The new users of the app can get a 1-month trial account for free and of course, terms do apply.
YouTube Music is practically a new web player and mobile app – all rolled into one. It offers a very nice interface for those who love music streaming. Furthermore, it allows its users to easily browse through millions of songs and various music videos with a click of a mouse depending on their preferred playlist, artist, genres, or recommendations.
The New 'Explore' Tab
Now, YouTube Music has made user experience for everyone on the streaming app better by rolling out its brand new 'Explore' tab. The new Explore tab is replacing its old 'Hotlist' tab and it is available on iOS and Android apps beginning today. The brand new tab is expected to provide a much better and well-curated music discovery as well as enhanced streaming experience with two main categories – the New Releases, and Moods & Genres.
Categories and Tabs
The category names speaks for itself and appears very descriptive. However, the two brand new sections found in the new Explore tab will suggest or recommend the newest song releases and provide a brief decision tree for easy tracking down and creation of user playlists that best matches the preferences of its users. The former will have to depend on at least partly on the user's own listening history, and it is very much similar to the updated brand new releases section that was launched earlier this 2020 by YouTube.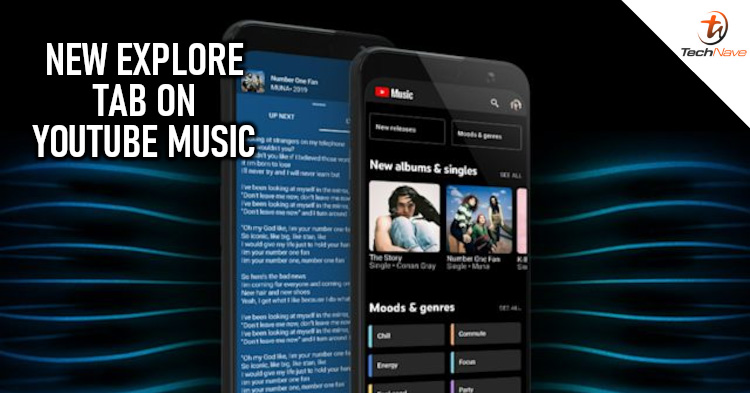 Apart from the promo images you can find on the web, we practically do not know what it would look like as of this writing. The brand new feature has yet to roll out on most devices today, however word goes around that it will immediately launch and roll out today and will be playing out for the past couple of weeks to come.
For music lovers and avid YouTube users, you can always check out their many changes and modifications here. Just make sure you have the latest version of the YouTube Music app from Play Store. Experts claim that this may not suffice in terms of toppling over Google Play Music which has long been in the background itching for a switch. But, they will most likely keep on waiting until such time that their uploaded music libraries can finally be transferred over. However, if you are antsy to hive it a try, you can always transition if you like.
The Roll Out
As of this writing, many users claim that they are starting to see the 'Explore' tab showing up in their Yahoo Music app.