Samsung Galaxy S20 Review: Tiny Yet Powerful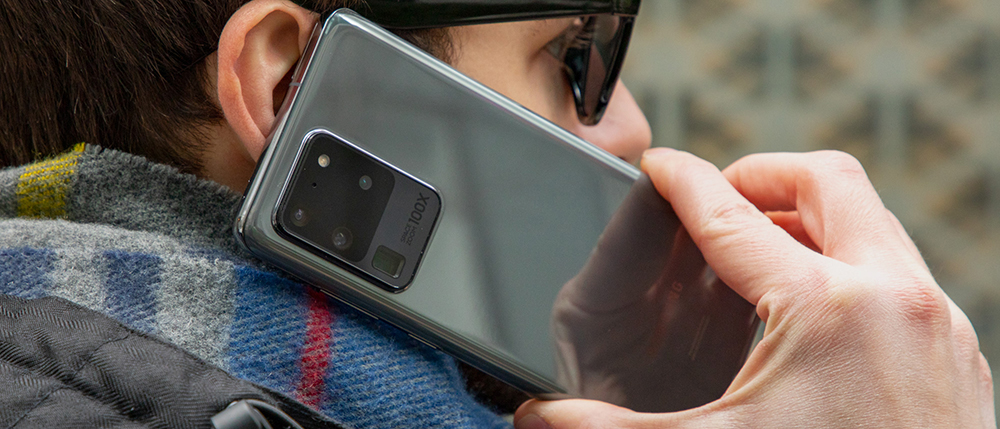 Samsung launched yet another S20 variant and compared to Ultra, it has a tinier screen and can't zoom as much as 100x. However, at this point, do you necessary need to zoom in that much on something? The brand new S20 variants are in demand among entrepreneurs.
Price and Topnotch Features
The Samsung Galaxy S20 retails at $999 – varying on the configuration – and mind you, this is reasonable compared to the $1,400 Ultra. The S20 also comes with a lot of appealing specs. For starters, it sports a comfortable and pretty design. The power button and the volume rocker is located on the right side of the phone. Plus, it's a designated Bixby button, which is Samsung's voice assistant that can be activated by holding the button down. A USB Type-C port is located on the bottom. On the flipside of the phone, there's the triple-camera quad setup. The best part is, the camera bump blends well with the body of the phone, making it easy to put in your pockets. In addition to this, it has softer curves compared to S10. With its rounder edges and appropriate size, it is super comfortable to hold.
Moreover, the S20 is available in two color variants that are extremely cute: Cloud Pink and Cloud Blue. These colors perfectly match the light and airy feel of the phone. It is also compact unlike the Ultra. It has 6.2-inch AMOLED display (563 ppi) and with its narrow body, the phone is much easier to hold. As a matter of fact, you can type text messages, snap photos, and scroll over social media using only one hand. The signature feature of Samsung, which is the "Infinty-O" display plus 10-megapixel selfie camera is also present in S20.
Speed and Performance
The same with Ultra, this phone has a 60Hz refresh rate that you can increase to 120Hz for a much smoother and efficient performance. Though it can impact the battery life of the phone, the high refresh rate makes everything fast and smooth. The Snapdragon 865 processor together with 128GB internal storage and 12GB memory is located under the hold. It also comes with a microSD card sloth that offers as much as 1TB of extra storage. In terms of its battery life, it boasts a 4,000mAh battery. If you are looking for a way to preserve the battery life of S20, it won't hurt to settle with the 60Hz refresh rate.
Additionally, the S20 has a perfectly capable camera. It has a 12-megapixel wide-angle lens with f/1.8 aperture, a 64-megapixel telephoto lens with f/2.0 aperture, and 120-degree 12-megapixel ultra-wide angle lens with f/2.2. aperture. Finally, the S20 comes with 5G, specifically the sub-6 5G. However, the 5G is still very hard to find. With this, consumers are warned to avoid purchasing this phone if your only reason is to have the 5G coverage. But, if you are someone who doesn't change your phone annually, then the 5G feature won't be a problem. After a couple of years, it will likely be made available in your city.