Huawei's HarmonyOS Says Hello To The World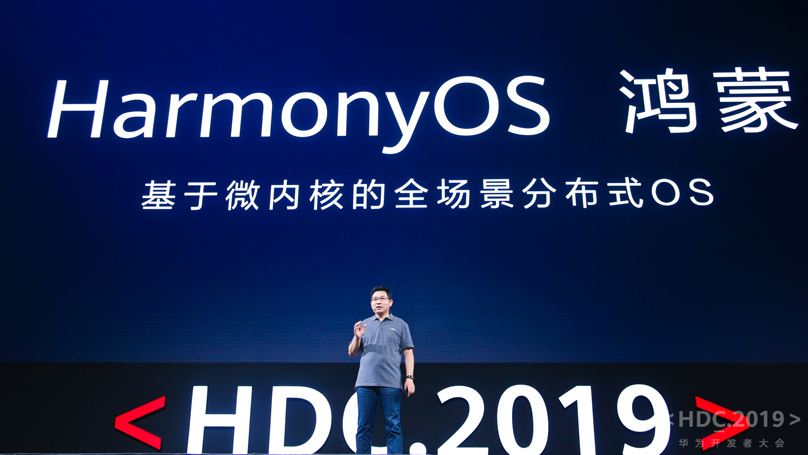 Huawei's Android counterpart, Hongmeng is officially operating. At the Huawei Developer Conference today, Richar Yu, the CEO of Huawei's Consumer Business Group, announced to the public the release of "HarmonyOS." Yu says that it is safer and quicker compared to Android. He also added that if the company will be banned from the Android ecosystem of Google, they can release HarmonyOS right away. Until then, they will still stand with Android.
Harmony OS announced
Though the announcement was technical, it was clear that HarmonyOS has established a spot in the future. In fact, it is a strong competitor for the incoming Google Fuchsia. Both are open source, microkernel-based, and can be utilized in different kinds of devices simultaneously. Yu also added that Android has an outdated scheduling system, too many repeated codes, and general fragmentation problems, which restricts its efficiency.
Performance upgrade
HarmonyOS offers a performance upgrade. For instance, it will have a "Deterministic Latency Engine" that has the ability to allocate system resources with the use of real-time forecasting and analysis. On the other hand, Android still has a less-intelligent scheduling system from Linux. HarmonyOS is also much faster and productive with its "Inter Process Communication" – it is the link between external kernel services (such as networks, file systems, apps, and drivers) and microkernel. Huawei proudly announces that the IPC performance of HarmonyOS is three times more efficient than QNX and five times than Google's Fuchsia.
According to Yu, they have been developing HarmonyOS ever since 2017 and they are planning to install it in their Huawei Vision, which will be released later this year. The device will sport a HarmonyOS microkernel, making it a pioneer of HarmonyOS. It will have high-performance graphics, with wearable, in-car head units, VR glasses, and speakers.
It is evident in the press conference that Huawei's team consciously avoided uttering "smartphones" in their presentation and press materials, as a respect to their partner company, Google. However, Yu honestly admits that time will come when their team can no longer stand alongside the ecosystem of Android. Despite of this, developers can still connect their Android apps to HarmonyOS with the help of Huawei's ARK compiler.
The OS release
Though Huawei strongly claimed that they could release HarmonyOS any time, it's difficult to determine if its potential advantages will impress users and developers especially those that live in the US. This is because we have witnessed several attempts of other companies to overthrow Android in the past – including Samsung's Tizen – but it didn't impact anything apart from powering in its line of Galaxy wearables. Windows 10 Mobile is another attempt with improved security and efficiency, but Android is still standing strong. Finally, here comes Huawei with strong trust issues from the company in the west. Even though they have great financial performance recently, they are worried about their future because of the pressure they receive from the US government and its other allies. In conclusion, Huawei is facing a difficult challenge and they might need to think of something other than developing their own ecosystem. K