Apple's Smart Bike Helmet Has LED Turn Signal For A Techie and Safe Ride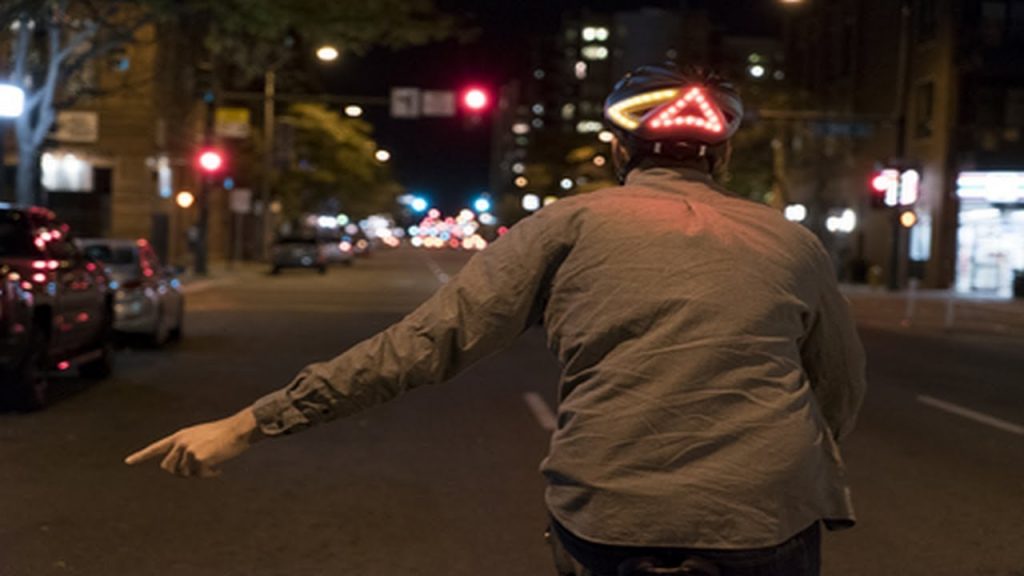 Bike commuters are notorious for doing extra things so drivers will pay attention to them. For instance, they clad their clothes in reflectors, attach lights on their bikes, as well as wear neon-colored vests to stand out. Given that bikes are a small road vehicle, it is essential that drivers take significant measures to get noticed while driving on the road. As technologies start to develop, this gave way for bike commuters to have an even safer journey on the road. They can now utilize turn signals, just like those used on the car. Recently, the tech giant, Apple just begun distributing the Lumos Matrix helmets in all of its outlet and online stores. This revolutionary product comes in two attractive colors – the classic black and white – and it costs $249.95.
Address commuter problems
The latest Lumos Matrix upgrades the usage of regular helmets for this day's electric bike and scooter travellers. According to the CEO and co-founder, Eu-wen Ding, they specifically designed and manufactured the Lumos Matrix to address human concerns and commuter problems using one product. He also added that unlike traditional helmets that are bulky and heavy, their brand new helmet is exceptionally lightweight and easy to carry. They also made it ultra-aerodynamic. Besides this, they also focused on addressing the common problems among bike commuters, which is their struggle to stand out in the massive crowd of vehicles on the road. The Lumos Matrix can be seen even from a further distance, allowing fellow drivers on the road to recognize the biker easily.
Apple watch app backed
Furthermore, the helmet sports a super-bright front light with 7×11 dot-matrix, powered by LED panel located on its rears. This signals the drivers during brakes and turns – a great reinvention from the customary static display of past version of Lumo helmets. It also comes with an all-new sophisticated and sleek design. Bike commuters can turn on the lights using a user-friendly touchpad that they can easily strap to the handlebars of their bike or through an Apple Watch app, which can automatically pick up hand signals. With the use of a mobile app, bikers can seamlessly adjust the level of brightness of the light, as well as the flash frequency. It also provides bikers with the latest option to personalize the animation that's being displayed on the rear panel.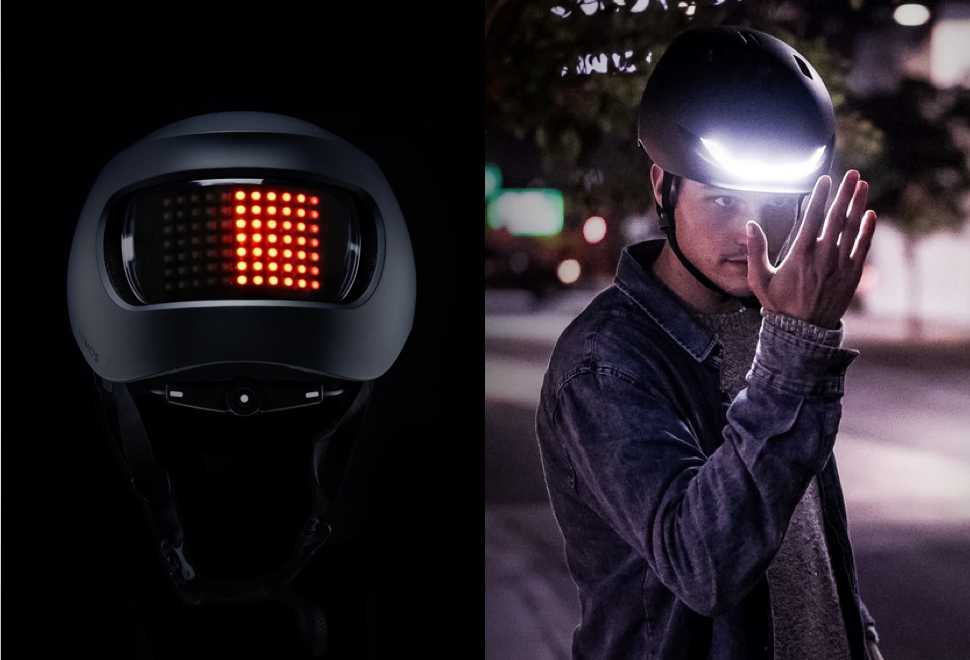 Biking and urban spaces
According to the U.S. Census Bureau and the National Association of City Transportation Officials, there were over 800, 000 bike commuters every day and over 84 million trips made on shared scooters and bikes in the US last year. The vision for creating the Lumos Matrix is to have a helmet that can address the needs of the bustling modern urban spaces.
Helmets are flexible equipment, adjusting through time and adapting to human needs, ever since it was introduced 20 to 30 years ago. Ding says that they want to develop a product that perfectly represents the next-generation helmet, with the ability to protect the user in style.