All-New Tag Heuer Connected Has An Over The Top Price Point Compared To Its Counterparts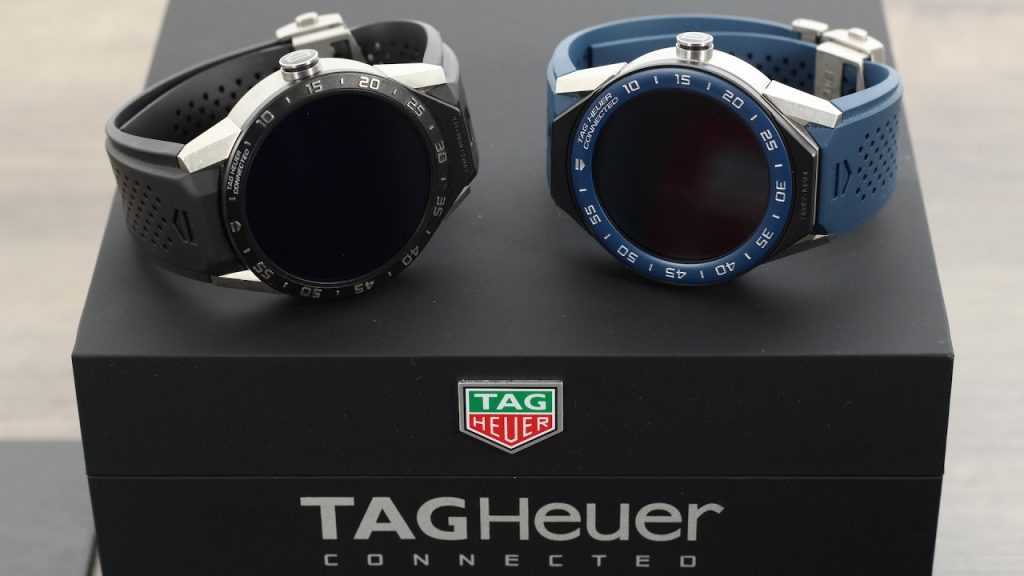 Tag Heuer, a Swiss luxury watchmaker releases its latest smartwatch. Just like the two previous watches it released, the new product is named as The Tag Heuer Connected. Are smartwatches over this time around? It begins at a quite heavy price of US$1,800. The extravagant price point was somehow acceptable during the first launch of Tag Heuer Connected way back in 2015. Smartwatches were still incipient at that time but, today the pricing feels way over the top.
New Tag Heuer Connected
The newest Tag Heuer Connected is made from the aging Qualcomm Snapdragon Wear 3100 processor. The surprising thing is, it hasn't been updated for two years. Other than this, the specs of this smartwatch are nothing but ordinary. It has a 45mm case, 454×454 pixel OLED display protected by sapphire glass, WiFi, 5 ATM water resistance, a 430mAh battery with 20 hours of battery life, and a GPS. Any new model of smartwatch that were released by big companies pretty much has the same specs – see the Fossil Gen 5 or Galaxy Watch from Samsung.
There seems to be no problem with a Wear OS and Snapdragon processor, except for the fact that Google and Qualcom don't give much attention to smartwatches anymore. In fact, Wear OS was last updated with handsome features in 2018. A lot of huge manufacturers, like Huawei and Samsung, basically chose to utilize their own processors and OS to support their watches.
Tech Issues
Another issue with the Snapdragon Wear 3100 watches that are powered by Wear OS is their battery life. Presently, manufacturers from China have been releasing affordable and cost-effective smartwatches that don't boast a lot when it comes to performance yet have weeklong battery life. But then again, when it comes to the mechanical watches from Tag Heuer, you pay for the high-class materials rather than the performance.
The US$1,800 Tag Heuer Connected is made of stainless steel case and it has a rubber strap. One can easily tell that these materials weren't the best example of luxury. As a matter of fact, one can purchase a similar watch that costs US$1,950 but has a steel band or choose a more expensive model that costs US$2,350 and comes with a titanium case. However, with Tag-Heuer smartwatches, you get to have unique watch faces.
Lastly, when it comes to the previous Tag Heuer Connected, customers can enjoy an attractive offer: after some time, the company promised to exchange the watch for a regular mechanical variant. No matter how paradoxical this offer looked, there's still nothing far extraordinary with its smartwatches. However, during their press materials, the company doesn't mention that they would offer the same benefit for those who will purchase the latest Tag Heuer Connected.
One thing remains true, though: the newest smartwatch from Tag Heuer is way more affordable compare to most mechanical watches that usually has a price around US$2,000 up to US$25,000. In conclusion, if you are looking for a way get your hands on a Tag Heuer watch that's not extremely expensive, the Connected variant might suit your budget.