4G Rotary Mobile Phones Might Be Up For Sale Later This 2020
Last February, everyone witnessed how Justine Haupt created her very own 3G cellphone that was "distraction-free." It also came with a tiny ePaper display and a rotary dial. But that's not the best part because she also made her design as open-source. She made an effort to firmware and ship out several proprietary parts for those who are looking for ways to create one on their own. As of today, Haupt is drafting plans and increasing manufacturing so that she could distribute the phone in a 4G version, with more additional features, offering consumers a better experience. Is this the year where the 4G rotary phone will dominate the market? With everything becoming pocket-sized like Playdate pocket-sized, surely people will get their hands on this new handheld device. We'll watch out and see.
Update On The Project
As much as consumers are excited about this incoming project, photos of "mark 2" version are still non-existent. The only pictures released in her webpage were an update for her original project. It seems like she likes to keep her plans confidential until the release date. However, some features of the upcoming phone are already released. The upgrade is expected to sport a bigger ePaper display, a mechanical ringer bell, a USB port for sending AT commands towards the cell transceiver, and an SD card slot. Apart from these, there is also an extra secret feature that she's hinting, yet won't confirm it until she is 100% sure that it has the capacity to scale. This will surely be something that consumers are looking forward to discover.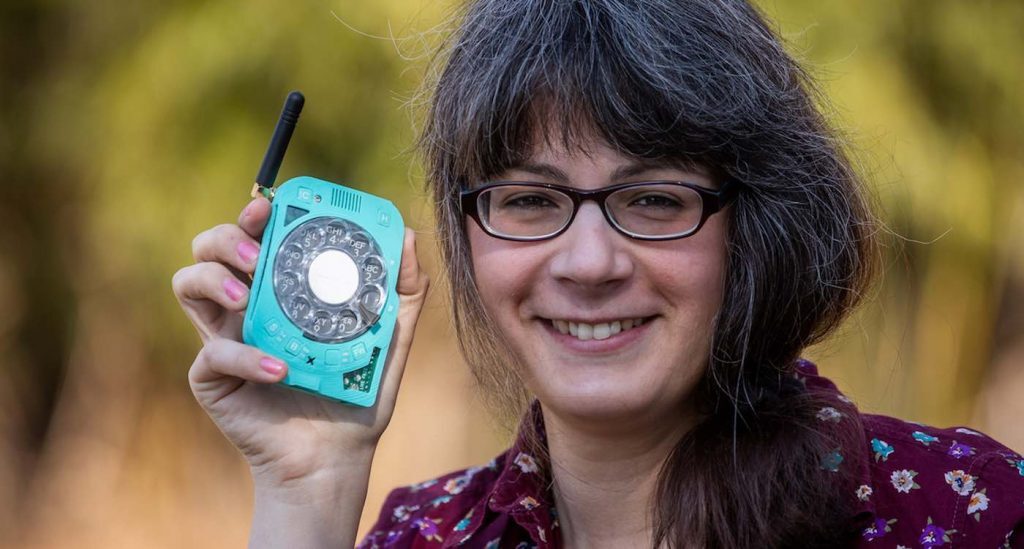 Rotary Dial
It is said that the rotary dial is expected to be standardized for the purpose of production. With this, it is safe to say that there's no need to reuse a Western Trimline used by Haupt when she was making the original version. In addition to this, the casing is guaranteed to be injection molded rather than 3D printed. The product's predecessor was utterly DIY, which means this particular version is easy to tear down if it needs repair. To wrap up the features of the phone, she was hoping to connect it to a long-lasting cellular network – something that will still be relevant even after several decades. With all these features, this phone will surely be an excellent treat for consumers.
The plans and the manufacturing of the rotary dial are still ongoing. Until then, those who are excited to get their hands on these brand new phones can be updated through a newsletter provided by Haupt and her team. To receive project updates, you can email [email protected] and type "subscribe" in the header. The closest date she was hoping to release the phone to the public was by September 2020.
In the meantime, get yourself busy if you can't wait to score the 3G model. As aforementioned, Haupt gave consumers the option to build their 3G phones by selling its parts. The majority of the components are commercially available. However, the printed enclosure and mainboard are sold directly from Haupt for $140.