Why the World Should Appreciate the Rise of Chinese Tech Giants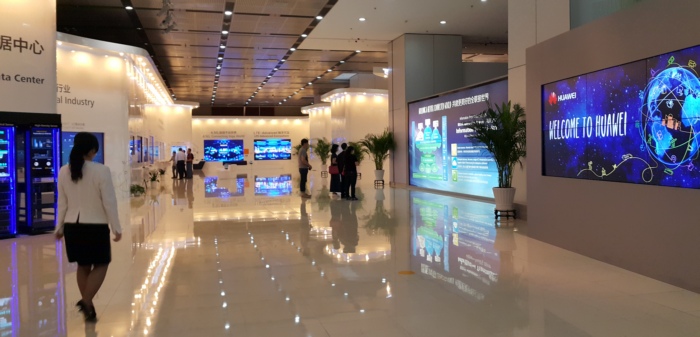 It's not necessarily a racism issue but we have to admit that it's a rarity finding consumers who are fond of Chinese brands. When it comes to buying products based on brands, not many will choose something because it bears a brand name like Huawei or ZTE. It's even likely that consumers will shun a product because it carries a Chinese brand name.
Among those who truly appreciate tech, though, discrimination has already been pushed to oblivion. There's no American, Japanese, Indian, or Chinese when it comes to technology. If it works, it's something worth using and something worth promoting and developing further. Modern technology has no space for regionalism or nationality-based achievements.
One Chinese tech company has created for itself a big mark in the global tech industry. The name is Huawei, one of the few tech companies this year that has managed to record impressive growth. There's a lot in this company that can be used to explain why the world should appreciate the rise of tech giants from China instead of putting these companies down because of stereotypes. We are not trying to promote the company but it's inevitable to make it the example here because it's arguably the biggest Chinese tech company now. While it is true that Chinese brands have been associated with a number of allegations of disreputability, there are things that make them a welcome presence. They are involved in the development of various technologies that will benefit everyone worldwide.
Aggressively Pushing for New Tech: 4.5G
Huawei is a leading player in the development of 4.5G technology. It has partnered with a number of tech giants such as Qualcomm and Optus to demonstrate 4.5G tech. 4.5G promises improved LTE TDD data transmission by 50% to 100%. It is expected that 2016 will usher in the rapid deployment of 4.5G technology as the platform and ecosystem mature, with many mobile devices becoming 4.5G ready. Huawei, by the way, is already the world's third largest mobile device maker based on sales (#1 in China) and is the leading supplier of networking devices worldwide. It is bound to play a significant role in propagating 4.5G technology.
Huawei wasted no time to be one of the first if not the first to offer this new tech to more consumers. It is also making good use of its clout and resources to make sure that this new technology is made available to consumers even though it's not that sensible yet for many consumers to get super high speed products since their mobile network providers can't provide such speeds anyway. So what if the consumer reception is lukewarm? So what if the product is still too advanced for the current ecosystem? At least one Chinese tech company decided that there shouldn't be hurdles in bringing advanced tech to the market.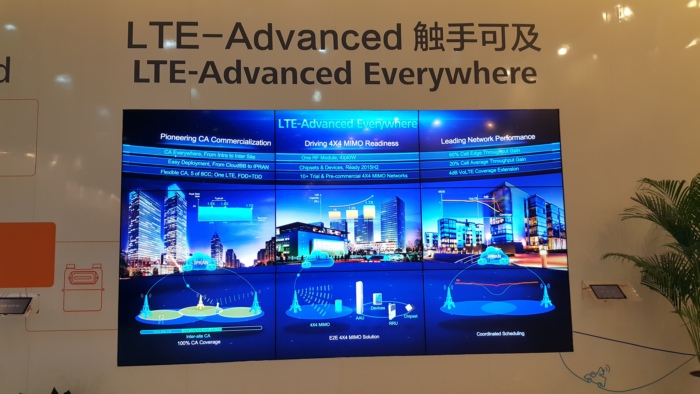 Playing an Active Role in New Tech Development: 5G Technology
While 5G or the 5th generation mobile networks is not going to happen anytime soon, it is something that is being enthusiastically developed. This technology is supposed to enable speeds of 1 gigabit per second and serve several hundreds of thousands of simultaneous connections. It is expected to be the technology that will enable massive sensor deployments without sacrificing spectral efficiency. It is also supposed to offer improved latency, coverage, and signaling efficiency as compared to 4G or LTE.
Huawei in 2013 invested $600 million for research in 5G technologies. In 2014, the company announced that it would be developing a 5G network in Russia and undertake a joint 5G innovation program with SingTel. Last year, it partnered with Ericsson to test 5G-related tech in the rural areas of the northern part of the Netherlands. This Chinese company, despite being a private corporation, has eagerly pursued opportunities to be at the forefront of the development of the successor of LTE technology.
Forward Thinking Initiatives: Ultra Broadband UBB 2020
Being a leader in in the manufacture and sale of networking products, Huawei has also initiated discussions on how broadband technology can be reinvented and innovated. The company is at the center of UBB 2020 or the Ultra-Broadband Forum, which aims to gather leading operators, content creators, manufacturers of consumer electronics, Internet service providers, and other stakeholders to "unlock the potential of the broadband" (as Huawei puts it on its UBB 2020 mini-site). UBB 2020 aims to facilitate the exchange information and insights to support innovation, best practices, and sustainable growth models.
Innovation that Promotes the New Tech Adoption: GigaRadio
According to Huawei, its innovative GigaRadio technology is crucial to the deployment of 4.5G tech. The company's vision and growth strategies includes GigaRadio. This technology is expected to be massively deployed commercially this year and is said to be vital in accelerating the adoption of 4.5G. Huawei is set to release several GigaRadio branded products this year including an active antenna unit and a blade remote radio unit.
SafeCity Solution
Huawei also has its Safe City Solution, an E2E security solution that come with ubiquitous network access, video surveillance cloud, a convergent command center, and mobile policing functions. This solution is designed to provide comprehensive on-site information backed by cross-regional resource sharing and smart analysis capabilities to enable full-view security protection. It is designed to make it possible to surveil blind spots and be effective in situations where video retrieval is difficult or where there high likelihood for data loss or damage. It also aims to address the challenge of disjointed on-site information and communication, which is a major factor in slowing down response and decision making during emergency situations. Huawei is not just about the Internet of Things. It also has visions about the bigger scale and more critical functions of interconnectivity.
Providing Serious Competition to Global Leaders
This is perhaps the main reason why everyone should appreciate the rise of Chinese tech giants. These Chinese companies are posing an excellent deal of competition to tech leaders at present. These companies don't only compete based on price. They are also making significant headways in becoming more competitive in terms of innovation and technology advancement. Today's tech leaders are certainly not comfortable being left behind that they are stimulated to exert more effort to come up with better technologies and tech products. Huawei has already made significant efforts in distancing itself from the stereotype of being a copycat. As a matter of fact, this Chinese company has 45% of its total workforce devoted to research and development. That's around 70,000 people working towards the development of new technologies, innovations, and more sensible products.
The rise of Chinese tech companies is a threat to many established companies. This should be considered as a welcome development, though. It is through competition that new and better technologies and products are developed. It is through competition that more options are created. It is competition that drives the competitiveness of the prices of tech products. It can't be the fault of Chinese tech giants that they dominate. The blame can only be on the complacency of established brands and their excessive reliance on their names.