Tech Innovation Lull in 2016? These 6 Developments May Indicate Otherwise
It's unfortunate that this year is starting with many tech websites and blogs expressing concern over the possibility that 2016 will experience a major innovation lull. Nothing significant in the field of consumer technology has been seen so far. However, there are signs that seem to show that 2016 may not really be that bad for technological advancement. The perceived lull could be temporary and may eventually be overwhelmed by significant improvements later on, just like what the following developments could be cuing in for 2016.
Foldable displays are nearing commercial availability.
Analysts are predicting that Samsung is on its way to releasing a device with a foldable display this year. There are claims that the Korean tech giant could release its first commercial foldable smartphone in the second half of the year. A foldable display definitely makes more sense than the "curved" display Samsung used in its Galaxy S6 Edge and Galaxy Round devices. Being foldable means that the device can be reduced to a smaller footprint for greater portability. Who knows, Samsung might just offer a smartphone that can transform into a mini tablet because of its foldable display.
Modular smartphones are already available and the one from Google will be coming soon.

Google's Project Ara had been delayed last year but there was word back then that it will finally make its debut this year. Consumers who have been anticipating the actual implementation of this modular smartphone concept may finally get an actual device this 2016. For those who can't wait, though, there's another modular smartphone that is already available on the market, the Fairphone.
More companies are getting interested with VR tech.
Yes, VR tech is not new but actual dependable products that sport the technology have not been made widely available yet. That's why it can still be considered innovative if companies are able to integrate VR technology with already existing devices or systems like gaming consoles, smartphones, tablets, and even professional
According to some tech pundits, 2016 will be the first full year when virtual reality technology devices will be seen as viable consumer products. Oculus and Sony are expected to release their VR gaming headsets this year. HTC is also entering the VR market with the HTC Vive. However, in terms of innovation, Samsung's idea with the Gear VR system is perhaps the most innovative (using a compatible smartphone as the display and processor). Making use of smartphones as the VR system display and the core of the VR system itself is an excellently practical idea as it creates a new purpose for smartphones and makes optimal use of the insanely high resolutions of many smartphone displays at present. It is also less expensive compared to standalone systems.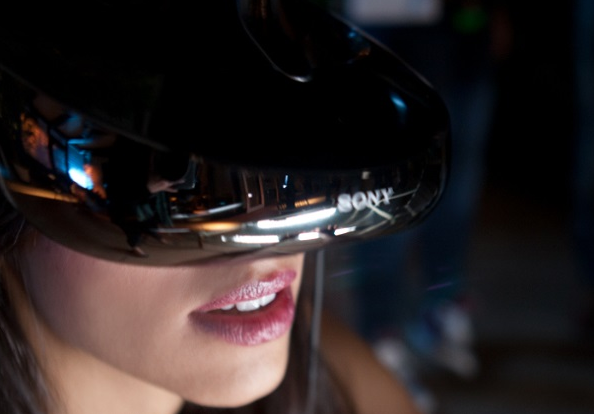 HDR Television
While many TV makers are still trying to exploit buyers' appetite for seemingly impractical over-the-top specs, the resolution in particular, there are those that managed to offer something different and more useful. Instead of offering more TVs that can't even be enjoyed at their maximum resolutions because of the lack of 4K and 8K content,companies like Sony are now pursuing HDR technology for their TV screens. HDR or high dynamic range TVs are capable of showing more details and a punchier image by preventing bright parts from getting overblown and making dark parts brighter. It's similar to HDR in cameras. It's about maintaining appealing screen contrast and colors while bringing out more details from the images or videos being shown. Truth be told, TVs that have better contrast and clarity are bound to attract buyers more than those with higher resolutions. Thus, HDR TV tech can be considered innovative or at least a better tack to pursue compared to simply increasing display resolution.
Digital payment technology continues growing and improving.
Digital payment systems, even if they don't still appear unified, are growing and continuously improving. Soon, people will no longer need to carry cash or even their credit cards as electronic payments via smart devices may already become the norm. There might be several different (and sometimes incompatible and fiercely competing) platforms right now but it won't be long before they work together considering how the web and mobile devices serve as indirect but highly effective promoters of system compatibility and efficiency.
Apple has introduced something others want to follow.
Apple had to succumb to the trend of bigger smartphone displays with higher resolutions. Albeit belatedly, the company also acknowledged and did something about the need to bump up the iPhone's camera resolution and incorporate optical image stabilization. Apple, in the last year, had been following the lead set by others for the most part. However, it's great to know that Apple is set to be the one being followed again as other mobile phone manufacturers are already rumored to be following Apple's lead in introducing Force Touch or 3D Touch. Huawei may have been the first to put out to the market a similar technology on a smartphone but it's Apple that had the bigger role in introducing the technology.
Now, many companies are planning to release or have already released devices with Force Touch or 3D Touch technology. The 2016 flagship smartphone of Samsung, the Galaxy S7, is rumored to likely carry the technology. Similarly, Xiaomi's Mi 5 is expected to come with Force Touch or a variation of it.
On the other hand, if rumors are to be believed, the successor to iPhone 6 is bound to offer more changes as compared to the extent of changes introduced by the iPhone 5 from iPhone 4 or the iPhone 6 from iPhone 5. According to various reports, the next iPhone will feature a water-resistant body, bigger battery, wireless charging, and an even thinner body. Also, the iPhone may ditch the 3.5mm audio jack and completely rely on wireless earphones.
Hopefully, Apple packs its next generation of consumer electronics with more tech and features that will finally jump start the widespread adoption of the Internet of Things and automation technologies. It would likewise be better if Apple or even Samsung considers the idea of night vision for smartphone cameras and the addition of air quality sensors. Also, patent wars, hopefully ceases to become a threat to the actual implementation and marketing of innovative ideas.
Innovation is there, consumers just don't find them that useful…yet.
Lastly, it's important to acknowledge that manufacturers have not actually stopped offering new tech products and services. It's just that consumers don't find them compelling to buy yet. It's difficult to fault tech manufacturers about the perceived lack of innovation in recent years mainly because consumers have not been very receptive of the many new products being offered. There are already reliable platforms and several products for Internet of Things and home automation, for instance, but consumers are not showing keen interest yet.