Spot the Robot Dog Helps Prevent Safety Risks in Radiation Mapping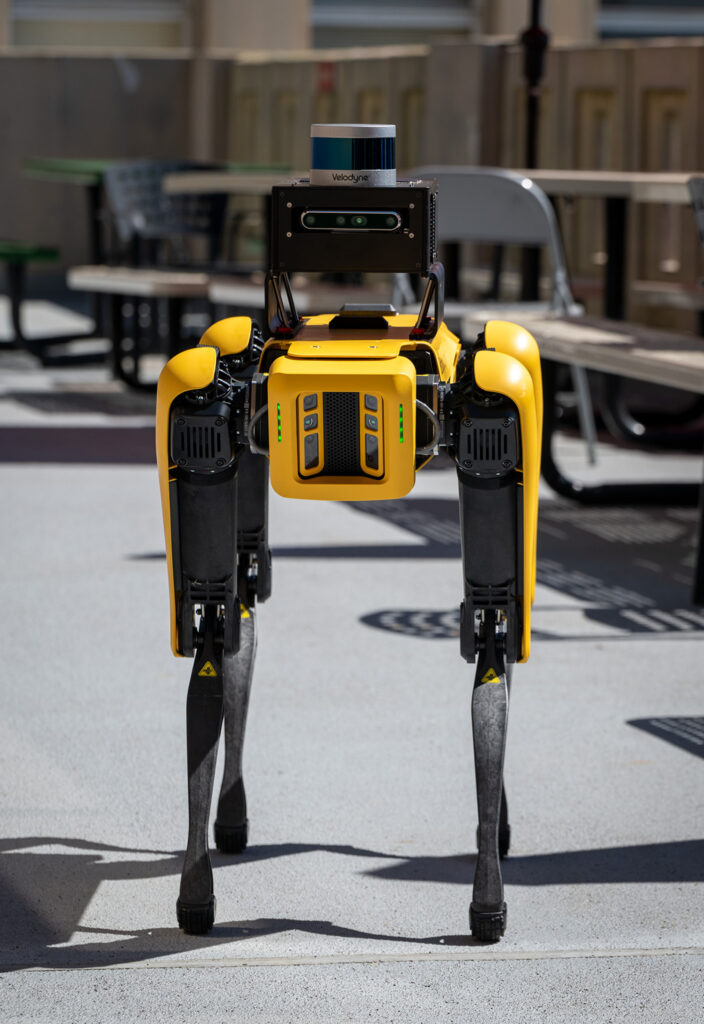 There were major nuclear power plant disasters with lasting effects. If you can still recall, Ukraine's Chornobyl power plant disaster occurred in 1986. The total cleanup completion is expected to be finished by 2065. On the same level of severity is the March 2011 Fukushima Daiichi nuclear disaster in Japan. It continues to release radioactivity to this day. It will take around 30 to 40 years to decommission the nuclear reactors. Further, the power plant started releasing treated radioactive water from the plant to the Pacific Ocean in 2023, a process that will continue for about 40 years.
Importance of radiation mapping
It is extremely difficult to determine and monitor the extent of radiation reach of radioactive materials. Thus, radiation mapping is important. However, it is a risky job for humans. While many innovations were developed, there are still many challenges and processing areas that researchers want to improve.
Thus, researchers are using Spot, the robot dog created by Boston Dynamics, as the reliable solution for effective radiation mapping. Spot's ability to perform in high-radiation environments, agility, and autonomy make the robot dog the most suitable option.
The Berkeley Lab scientists are training Spot, the four-legged robot dog, to detect and map radiation in various environments. For example, the traditional methods do not provide an actual map of expected radiation doses from a more limited measurement. They aim to improve nuclear emergency response, security, and safety.
Robodog Spot's special features
According to Berkeley Lab, Spot has sensors on its back that can measure LIDAR, video feeds, gamma rays, and other information. They use a scene data fusion technique to combine the information from various sources into one image. The image shows the radiation levels in real-time and in 3D. Berkeley Lab's Ren Cooper, the deputy head of the Applied Nuclear Physics (ANP) program, said their work is a breakthrough in radiological technology. They combine various technologies to develop the sensor system, including computer vision, new software, robotics, and nuclear physics, among others, to benefit society.
He added that their technology has many applications. It can respond to nuclear disasters, clean up and remediate contaminated sites, prevent nuclear terrorism and proliferation, and monitor radioactive sources used at hospitals, particle accelerators, and power plants. A trained robotic dog for radiation mapping can likewise perform autonomous tasks. It can find boundaries of radiation areas and hotspots by learning what objects are and reacting to them through semantic segmentation, a process in computer vision.
The Berkeley Lab researchers are pushing the boundaries of radiation mapping, with Spot as one of the many examples of how their innovative sensor systems can be utilized. The system can be mounted on robots, flown by drones, or carried by hand.
Kai Vetter, founder and head of ANP at the Berkeley Lab and a professor at UC Berkeley, said it is now possible to map the world in real-time and 3D because they have a very powerful way to visualize radiation anywhere and make decisions. Moreover, they can use the system to find millions of landmines still buried in many parts of the world. Although landmines are not radioactive, researchers are investigating the effectiveness of active probing that uses neutrons, which can cause the landmines to emit detectable gamma rays. They are also looking into using the sensor systems to monitor the health of astronauts and spacecraft going on longer journeys that expose them to cosmic radiation.
Evolving process
Since the time the researchers used Kinect cameras at the Fukushima Daiichi power plant disaster, the researchers at Berkeley Lab combined many sensors to map radiation. They have employed many tech tools in self-contained systems with onboard and power computing, such as gyroscopes, accelerometers (inertial measurement tools), and particle detectors. LIDAR and video camera feeds. Their system consolidated all the information gathered by these tech tools to create a single image.
The portability of the sensor systems allows the researchers to use different devices to have more independent robotic actions, such as finding the limits of a radiation area or investigating radiation hotspots.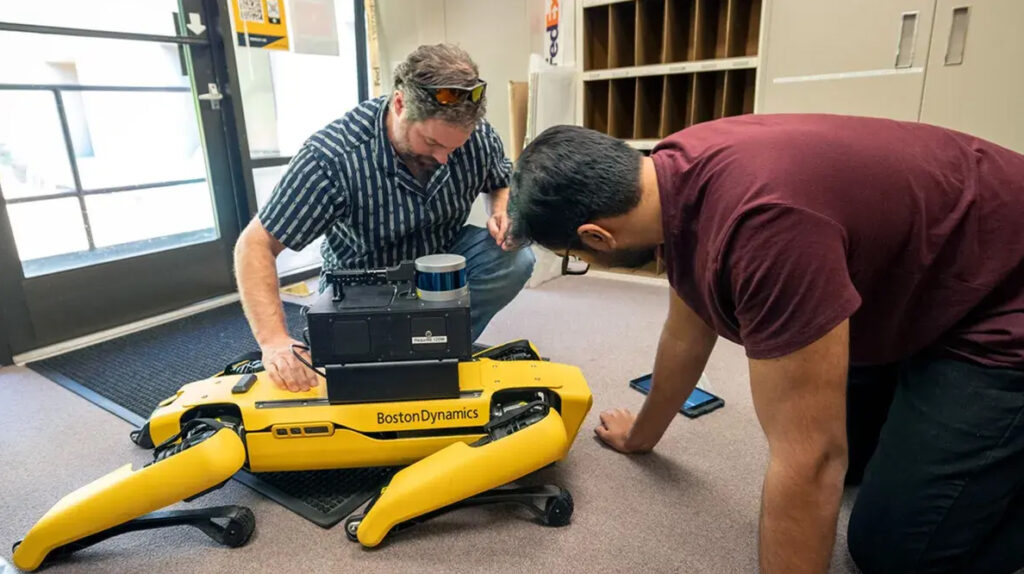 Teaching Spot
Berkeley Lab scientist Brian Quiter takes about two minutes to strap a radiation detection system they call the Localization and Mapping Platform or LAMP onto Spot. With the existing features of Spot and the sensor system, Spot gets the radiation data quickly. The researchers worked on teaching Spot what objects are and how to respond to them. They are incorporating semantic knowledge into their algorithms so the autonomous robot can intelligently map out areas for cleanup and identify contaminated objects. Spot could walk down an area, identify waste canisters with specific radiation signatures, and quickly gather more data for anomaly investigation. Mr. Quiter added it takes time for humans to make good measurements. But robots can do it faster, which frees the operators or inspectors to do other things. Moreover, the robots can take more radiation than humans.