Self-Driving Cars – Yes or No in 2021
There were so many talks about self-driving cars for a few years now. Eleven big-time car manufacturers are all planning to have self-driving cars, and they are at different stages of production
A few weeks ago, two-car manufacturers were in the news again. One manufacturer gave some realistic pronouncements. The other car manufacturer was more optimistic, and while they continue to make progress, things are still uncertain.
General Motors
Mary Barra, the CEO of General Motors, expects to have self-driving cars later in the decade.
Autonomous vehicles are undergoing rigorous testing for ride-hailing services and delivery. But the autonomous cars for retail customers are no longer a priority for many car manufacturing because the technology they need for the systems is still costly.
Ms. Barra said they would have autonomous vehicles for personal use, but she did not specify if they will sell them directly to car buyers. Media posits that they may offer them for lease or subscription like what they did for Cadillac in the past. They refused to make additional comments regarding this. Her remarks came in January after they showcased their Cadillac concept car, which they said is a personal autonomous vehicle. The concept car was based on an autonomous shuttle, Origin, developed by Cruise, a majority-owned subsidiary of GM.
GM is using a two-way approach to autonomous driving. Cruise focuses on creating fully autonomous vehicles while GM expands the Super Cruise system, an advanced driver-assisted system, to 22 cars in their product roster by 2023. The long-term goal of Super Cruise is to offer hands-free driving in almost all driving conditions.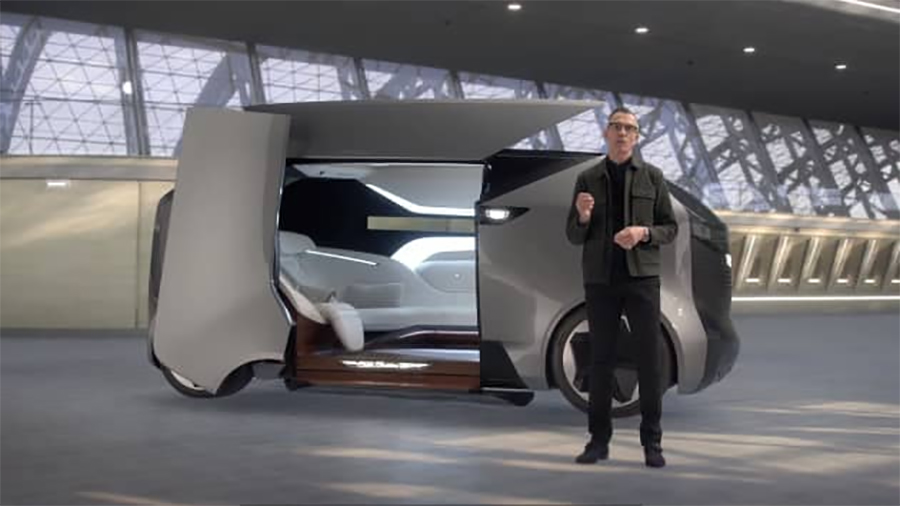 Super Cruise is already allowing hands-free driving along 200,000 miles of pre-mapped highways in Canada and the United States. The system includes an infrared camera that faces the driver to monitor his/her attentiveness. The pre-mapped roads work with the vehicle's sensors, cameras, and onboard radar.
Car manufacturers who were eager to commercialize autonomous vehicles before are delaying the release of their cars after facing more challenges. All of them agreed they would need further and in-depth testing.
Tesla
Elon Musk announced that all their cars would have the Full Self-Driving hardware on October 19, 2016.
The CEO said Tesla would have Level 5 autonomy by January 2021. But a few days back, an Autopilot engineer told the regulators in California that Tesla is unlikely to realize the prediction this year. The admission came from a May 6 document that records the exchanges between CJ Moore, an Autopilot engineer of Tesla and the California Department of Motor Vehicles. The document was released through PlainSite, a legal transparency group.
Autopilot is Tesla's advanced driver assistance system. According to Tesla's description available on the company's website, when properly used, Autopilot reduces the driver's workload with its powerful computer installed onboard, 12 ultrasonic sensors, a radar, and eight external cameras. Tesla's other Autopilot system is the Full Self-Driving Capability.
Self-driving levels
The term self-driving is quite vague. To understand the concept better, the definitions below are from the SAE International definition of self-driving.
The vehicle can safely drive itself under specific conditions. The driver still needs to immediately intervene when required.
Self-driving has five levels.
Level 1 – The car performs slight acceleration or steering tasks independently, but the rest requires the driver's control.
Level 2 – Some Tesla vehicles have Level 2 automation, like their original autopilot system or advanced cruise control. The car can take safety actions automatically, but the driver behind the wheel should remain alert all the time.
Level 3 – The vehicle still needs a human driver but can put some safety-critical functions to the car under some environmental or traffic conditions. This level poses some dangers to humans, so most car manufacturers want to skip this level.
Level 4 – At this level, the car can drive itself without input from the driver. It can be programmed not to operate during severe weather or in unmapped areas.
Level 5 – This is the level Tesla and other car manufacturers want to achieve. At Level 5, the vehicle is in full automation and can drive under all conditions.
This means that it will take several more years before car manufactures achieve their target of total autonomous driving or Level 5. Most of them were previously optimistic they will have autonomous vehicles by 2019 or 2021. Still, this means they can perfect their system to make the cars safer. So you can expect to have self-driving cars from GM, Ford, Honda, Toyota, Renault-Nissan, Volvo, Hyundai, Daimler and BMW, Fiat-Chrysler, and Tesla.