Red iPhone Released But Not Offered as the Same in China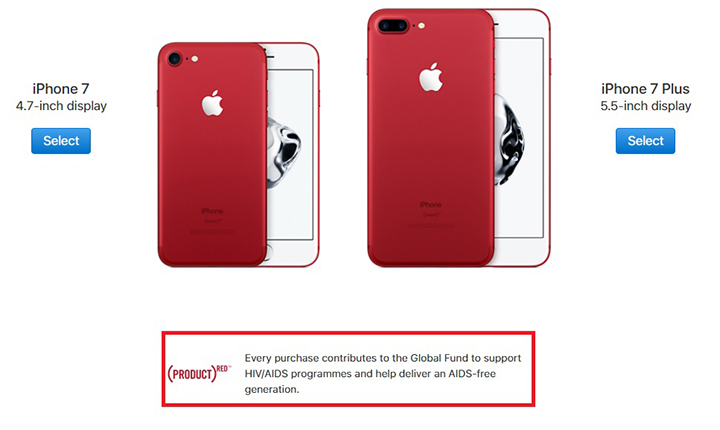 Image Source: http://www.businessinsider.com/apple-new-red-iphone-onsale-friday-aids-2017-3
On Tuesday, March 21, 2017, Apple released its special edition Red iPhone. This is in support of the charitable institution called Red, which aims to help HIV/AIDS victims from all over the world, as well as find ways to stop the spread of the disease. The tech giant has been a partner of the said charitable institution for about 10 years.
It recently unveiled its Red iPhone, which has the same specifications as the iPhone 7 and iPhone 7 Plus, except that it's red in color. The main website of Apple is offering the Red iPhone as a new product and not just a color option, which is what's seen on Apple's Chinese site.
What is Red?
Red is a charitable institution formed by Bono and Bobby Shriver back in 2006. Their main goal is to make the future generation AIDS free. They have partnered with various brands, including Apple to gain funds that are all directed to support programs to end the spread of not just AIDS, but other epidemics like malaria and tuberculosis.
When customers purchase RED products like the iPhone Red, a percentage of it goes to the Global Fund. All funds donated are used on their programs. Some of the countries that are helped by these programs against HIV and AIDS include Zambia, Kenya, Tanzania, Swaziland, South Africa, Rwanda, Lesotho, and Ghana.
More on Red iPhone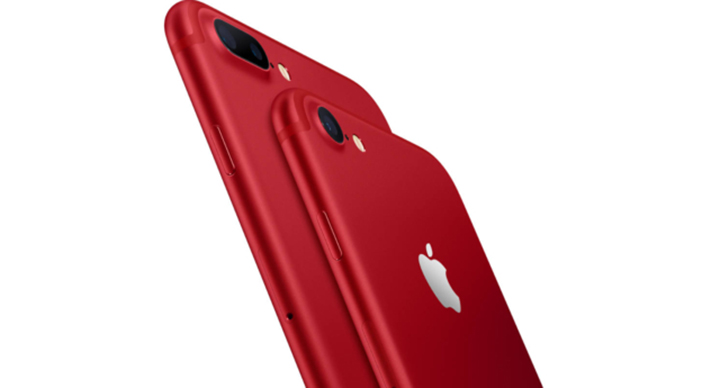 Image Source: http://www.pinknews.co.uk/2017/03/24/apple-refuses-to-say-how-much-money-from-charity-red-iphone-will-go-to-fight-aids/
As mentioned, the Red iPhone has the same specifications as the latest iPhone 7 and iPhone 7 Plus. However, this is marketed as a special edition and separate product as part of its sales will be donated to the charitable institution Red.
According to Apple's official website, it has raised over $130 million for its Red products sale. It didn't specify though how many percentage of their sales go to the charitable institution. Aside from the Red iPhone, Apple also has other Red products that they offer, which are also part of the good cause. There are red leather cases and silicone cases for iPhones. Other Red Apple products include Apple Watch Sport Band, iPod shuffle, iPod Nano, and iPod Touch.
Why China is Not Offering Red iPhone as a Product?
The red iPhone is also offered in China. However, on its Chinese website, it doesn't specifically say that it's a special edition product, nor does it say anything about part of its proceeds going to a charitable institution that support HIV and AIDS programs. It just mentions that the iPhone 7 and iPhone 7 plus are available in red.
Apple doesn't have an official explanation regarding this issue, but people have various thoughts about it. One of the possible reasons why Apple's Chinese website may not be actively offering the red iPhone as a product is because of the government's control and not wanting western brands on their country. China also have vague rules when it comes to NGO. They need to meet specific requirements and if they are not met, the organization can be kicked out of the country. This may be the reason why the information about some of its proceeds going to the charity was not mentioned.
Others suspect that Apple didn't want to touch on a taboo topic in China, which was HIV/AIDS. The disease started to spread in the country in the 1990's. This still continues to be an increasing problem, although it is not something that is openly discussed in public. HIV and AIDS are also associated with homosexuality, which is another thing that is also not widely accepted and talked about by the people.
The red iPhone product may not be actively being offered at Apple's Chinese website and there may not be any information about its charitable cause, but this is still available in China and part of its sales will go to the charitable institution mentioned.