OPPO Find X: A glimpse on OPPO's newest flagship
OPPO is able to combine a variety of trendy up to date design ideas that will surely fit its huge screen of 6.4 inch display without giving you the hassles of holding it with one hand. It has a 93% screen to body, the largest so far in the market.  Design wise, yes this smartphone is really fantastic, but can it really be more than just the appearance? Well, let us go ahead and find out.
Design and Display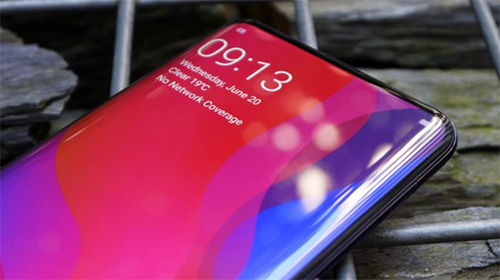 Image Source: https://otakukart.com/gadget/oppo-find-x-release-date-price-specification-usa-india-europe/
Oppo Find X is indeed a fantastic mobile phone. With its top bezel of 1.91 mm, side bezel of 1.65 mm and a bottom chin of 3.4 mm, you will surely be able to maximize its 6.4 inch display.
It has a full HD resolution all throughout its extremely large screen thus the clarity of the pictures and videos may not be as good as its rivals. This is likely to be more visible if you are playing games through the phone.
It also has a panoramic Arc screen similar to Samsung Galaxy S9 which gives you the liberty to hold it in just one hand.
It is made up of gorilla glass from front to rear which gives it a premium appearance though it may capture your fingerprints every now. Despite the fact that Oppo Find X is the company's flagship, it does not contain a fingerprint sensor either in the back or up front which is now a common thing to newly released smartphones.
Since fingerprint sensor has been left out, they have included a face reognition technology which is called O-Face. According to Oppo, O-face has lower failure rate than a fingerprint sensor and that is why they used this feature instead of the other one.
Camera and battery
Image Source: https://www.xda-developers.com/oppo-find-x-pop-up-camera/
Now here's what's interesting about Oppo Find X's camera. It is hidden at the back of the phone and it rises less than a second after you hit the camera button.
Its rear camera has a primary 16MP sensor with a 20MP secondary one which gives you an optical image stabilization. The front camera, Stealth 3D as per Oppo, has 25MP allowing you to take selfie perfect pictures.
The battery has 3,730mAh battery and it is packed with Oppo's VOOC fast charging technologgy giving you a quick boost before you head out. Oppo Find X does not support wireless charging though which has been one of the flagship feature of Oppo for the past years.
Power and performance
Oppo Find X has a very powerful mechanism with Snapdragon 845 chipset and 8GB RAM. It also provides the largest internal storage so far at 256GB, giving you a lot of space for your photos, apps, videos, games and a lot more.
Oppo Find X also supports the latest Android P Beta program which provides you the option to try the newest Android version before it is launched. Just be aware that trying a newer version might bring bugs that may cause trouble to your phone.
Price and date of release
Oppo Find X is at €999 (around £870, $1,100, AU$1,500) which may be a bit pricey compared to its competitors. The company is also talking about launching a Lamborghini Find X limited edition which has a carbon fiber effect rear with an engraved Lamborghini logo and 512MB of internal storage.
It is expected to be available in France, Spain, Italy, China, Taiwan and Australia in August 2018.