New Sportsmate 5 Exoskeleton Can Help Move Your Legs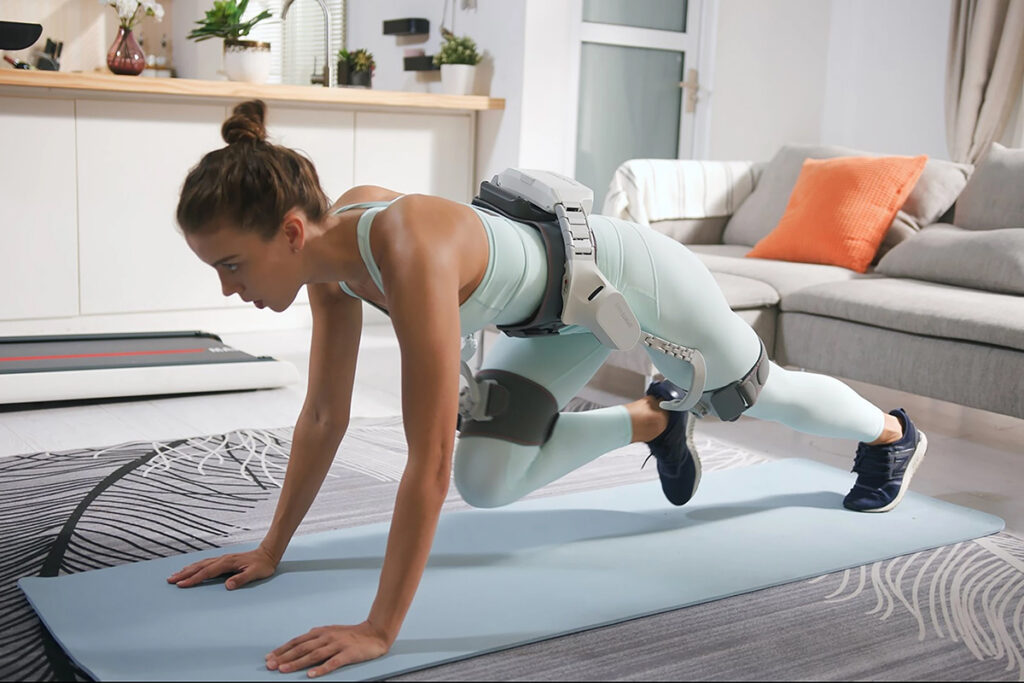 Exoskeletons make light of hard work. That is generally what exoskeletons are. Several engineers and designers have developed different types of exoskeletons, an external frame that a human can wear to support the body. It can help the person enhance their capacities or overcome an injury.
Many workers get injured at work because their bodies suffer from strain and fatigue. Today, technology can allow them to stay and work longer without stress. Several tech companies are already developing devices that can give people superhuman strength. However, there are still several ethical questions about the technology. Devices such as exoskeletons can make people keep on working for long hours with the help of their motorized wearables. They may not feel any physical stress, but other scientists and engineers question how long working hours can strain them mentally.
Exoskeletons
Exoskeletons derive their power from a system of electric motors. The frame, designed for specific functions, gives the limbs of humans extra endurance and strength. For example, in industrial applications, it can help workers pick up heavier objects with ease. In medicine, exoskeletons can help people with different types of disabilities.
Most exoskeletons are designed for specific groups, and it is only now that one is aimed at people outside industries. The latest exoskeleton, called Sportsmate 5, was created by Enhanced Robotics of Hong Kong.
Sportsmate 5
The new device is a lower-body exoskeleton that the user wears around their waist and thighs. Inside the waist section is an air bladder. It is electrically inflated to ensure that the device provides a snug and comfortable fit.
Using the Sportsmate 5
Once the user dons the Sportsmate 5, they can use it in two ways.
A user can use it to provide a bit of motorized help while hiking. They can do this by pressing the Assistance mode button. The sensors in the device will detect the stepping movements of the user and immediately respond by triggering one of the exoskeleton's motors. The motor will help draw the relevant leg up and push it to move forward. Soon the gait will be smoother due to its AI-based algorithm that learns how the user walks. It also has safety features. For example, the motor will not move the user's legs until they step forward. In this mode, the system gives up to 18 Nm (13.3 lb-ft) of torque. In addition, the assistance and resistance support levels are adjustable.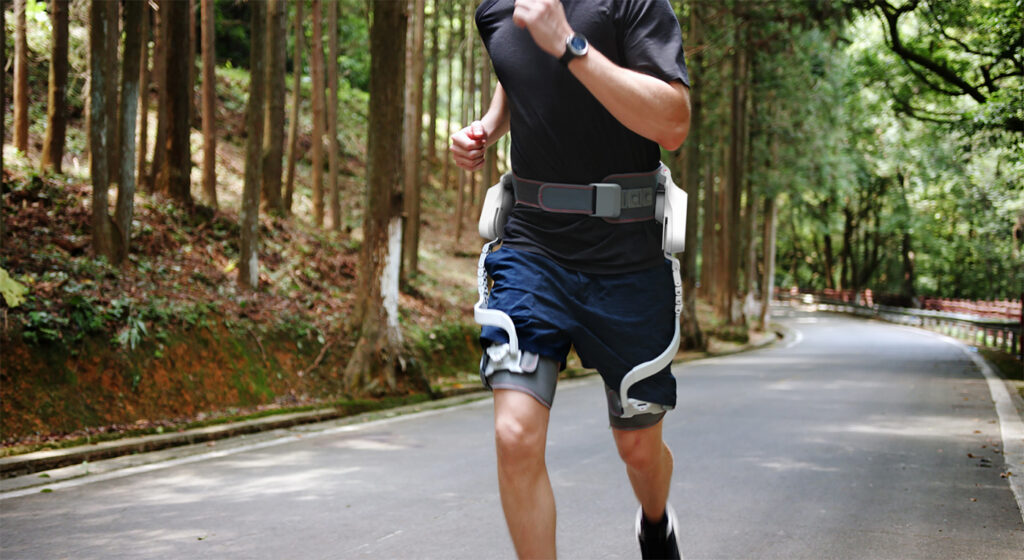 The other way helps the user get more out of their workout. By pressing the Resistance button, its motors will produce up to 10 Nm (7.4 lb-ft) of resistance torque. The user needs to work harder to move their legs in the resistance mode to overcome the resistance. The resistance is available in two ways—flexion and extension.
The Sportsmate 5 exoskeleton is made from a mix of various materials, such as aerospace aluminum alloy and carbon-fiber-reinforced plastic. It weighs around 5.5 lbs or 2.5 kg. In a single charge, it can run for about three hours in Assistance mode. The rechargeable lithium battery's power output is 3,000-mAh/22.2V.
It is currently under a Kickstarter campaign. Once it reaches production, interested people can avail of the early bird price of US$899 for one unit. However, the planned retail price is much higher, as the company plans a price tag of US$1,517.