MWC 2017 Highlights: Things Other than Mobile Phones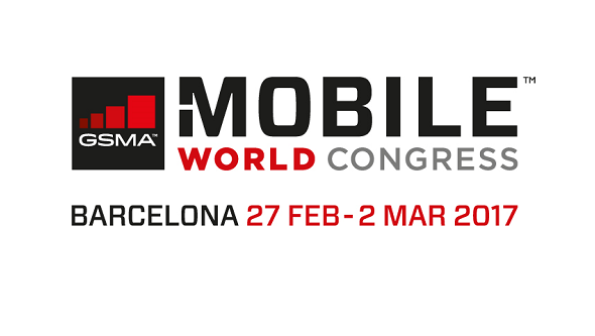 Image Source: Infineon
Not everything to be seen in the Mobile World Congress is about smartphones.
Okay so maybe its mainly about smartphones. Its what the name implies after all. But there certainly are other things in the huge event. So I looked around for more news on the event that isn't mainly about smartphones.
Kodak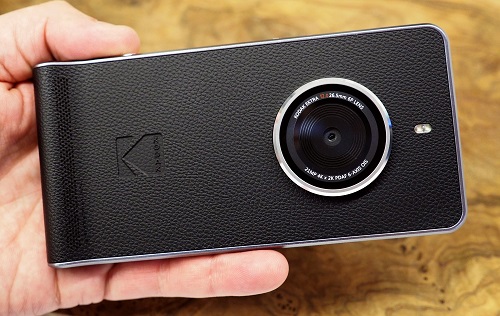 Image Source: ephotozine
Now, before you all point out that Ektra is a phone I'd like to excuse myself that Ektra is meant to be a camera too. Kodak is a big name in the photography industry and Ektra is what's on display for this year as their take on what would an Android smartphone/camera would be. First released last year in Europe and exhibited in CES 2017 as well, The Kodak Ektra is part smartphone, part camera, with a supposedly impressive 21-megapixel camera but unfortunately, according to cnet, it sucks.
Their main complaint is that the images are poor. They said that the images with "shaded areas are often filled with image noise, and white balance and color fidelity are sometimes off." Also they claim that phone's interface is slow and clunky to use. I think for a phone that tries to double as a high-end camera this is a legit complain. This is a smartphone Kodak is marketing as a "professional-quality, photography-first smartphone" after all.
The Kodak Ektra runs Android 6.0 Marshmallow out of the box. It has its 21MP fast-focus camera sensor with F2.0, PDAF, OIS, Dual LED Flash jutting out of the back, a 13MP phase detection auto focus camera with F2.2 PDAF at the front. Processor is a Helio X20 2.3GHz Decacore with 3GB RAM. It has 32GB internal storage, expandable with MicroSD cards. It runs on 3000mAh battery, with USB 3.0 Type C fast charger.
Sony
Sony exhibited their second generation prototype of the Xperia Ear, a headphone with a built-in digital assistant (the Sony Agent). This headphone, as Sony claims, is "hands-free, eyes-free, and ears-free" because these headphones use something called "open-ear" technology that transmits sound "directly to the ear canal."  Not really sure how that works but The Verge says "this has the same effect as the audio passthrough tech we've seen in other wireless earphones — allowing users to listen to music and interact with an assistant while still hearing noise from the world around them."
So far the only complaint I heard about the original is that's it is expensive, and I'm pretty sure that goes for all gadgets on the market today. So far no news on availability or price from Sony.
Niantic
So Niantic was invited into the MWC to put new Pokestops around the place. They're to put stops in every exhibit and places where people can network so people can also play Pokemon Go around the event.
"Areas include several Networking Gardens and Lounges, Exhibition Halls, and other popular features like GSMA Innovation City. Youth attending the YoMo Festival can even find locations at Fira Montjuic. Just open your Pokémon GO app to play and explore – no update needed. It's a great icebreaker to make new connections, in game and in person."
And yes, its nominated as Best Overall Mobile App. Niantic CEO John Hanke also spoke in The Content Gold Rush Keynote during the event.
Samsung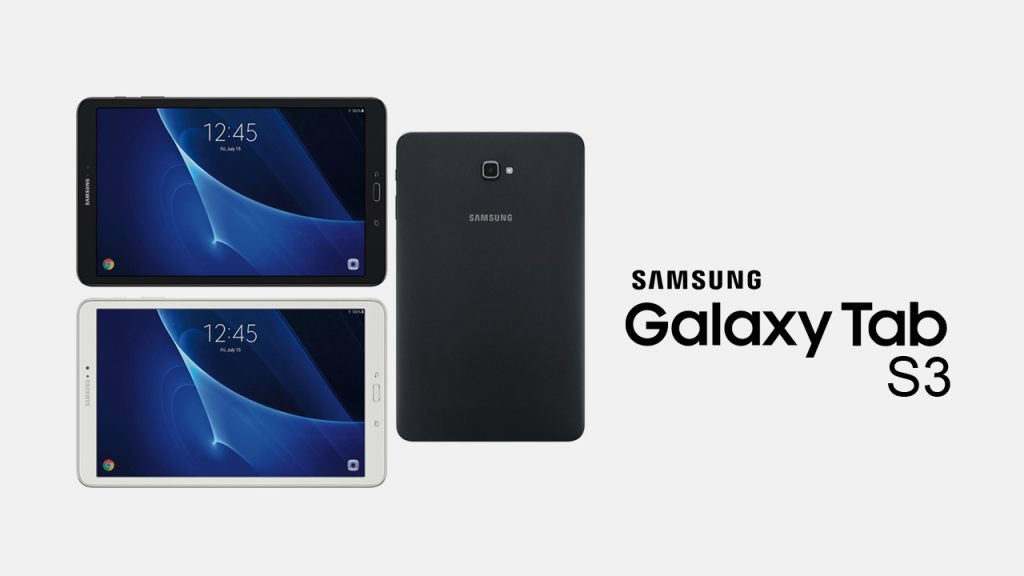 Image Source: wccftech.com
No phone, but tablets is what Samsung presented this year, the Galaxy Tab S3 and Galaxy Book. Instead, their new flagship was teased at the end of their presentation and Samsung said the new device would be unveiled on 29 March in New York. This decision not to present a new phone seems to be affected by the fact that their last flagship has been recalled, twice.
And there's a surprise: radical activists Greenpeace tried to steal the show. A protester took to the stage with a banner saying "reduce, reuse, recycle," referring to the millions of Note 7 handsets that had been withdrawn. No info from Samsung about how will they be getting rid of all those phones.
Anyway, The Galaxy Tab S3 has a 9.7-inch 1536 x 2048 Super AMOLED display and Supports HDR content. It has a metal and glass design and is thicker than its predecessor. It has a 13-megapixel rear camera and a 5MP front-facing camera with LED flash. It runs on a 6,000mAh battery with fast charging. For the internal, the Tab S3 has a Snapdragon 820 chipset and 4GB of RAM. It runs Android 7.0 and has 32GB of storage, but microSD support of 256GB.
The Samsung Galaxy Book, on the other hand, has 10.6-inch and 12-inch versions. The 10.6-inch model doesn't come with a POGO keyboard, unlike the 12-inch. The 12-inch model features a Super AMOLED display that has a 2,160 x 1,440 resolution and 3:2 aspect ratio while the 10.6-inch model features a FHD 1080p LCD screen. The 10.6-inch has dual-core Intel Core m3 at 2.6GHz with 4GB of RAM and 64GB of flash storage while the 12-inch has a dual-core Intel Core i5 at 3.1GHz with 8GB RAM and a 256GB SSD. Both expandable with microSD.
Samsung also launched a new Gear VR headset that has a controller and is designed by Oculus for mobile virtual reality apps and gaming. The headset is compatible with the Samsung Galaxy S7, S7 edge, Note 5, Galaxy S6 edge+, S6 and S6 edge.
And, yeah, I guess that's it for now.