Microsoft's Airpod Competitor To Be Released In 2020
Microsoft is slowing down the release of its US$249 worth wireless earbuds that were supposed to go on sale this year until the upcoming spring, Panos Panay recently announced, the Chief product officer of Microsoft.

Product creation
Creating a product for Microsoft doesn't happen overnight – it takes an unflinching pursuit to achieve all the correct details, which takes up a lot of time and mostly, way beyond the scheduled date of launching. This was Panay's tweet with regards to the delayed launch of the Surface Earbuds, the latest wireless earbud from Microsoft. The Chief product officer also added that in order to guarantee that they will offer the most satisfactory experience for their consumers and fans, the product would be finally launched worldwide this incoming Spring 2020. Panay didn't state any reason for the delay or a more specified date for the product launch. What's just clear was the fact that Surface Earbuds are not yet ready to be presented in the market.
Wireless Surface Earbuds
Microsoft first introduced its innovative wireless earbuds last month at an event, presenting them as an accessory focused on productivity. Surface Earbuds are specifically created for Android phones, as well as Windows products such as Microsoft Office. The newly-introduced earbuds feature touch controls that are supported by Microsoft's office 365 software. It also comes with a real-time transcription capacity. Alex Perry from Mashable tested them out last month at the Microsoft's Surface launch event and said that he didn't see any significant problems during his quick demo, however, he has several issues with the price tag of the product, as well the fact that it doesn't have any noise cancellation option. However, since the product is extremely sensitive to touch, users can simply swipe to increase or decrease the volume, as well as skip or cancel songs. Moreover, it comes with a built-in intelligent digital assistant named Cortana.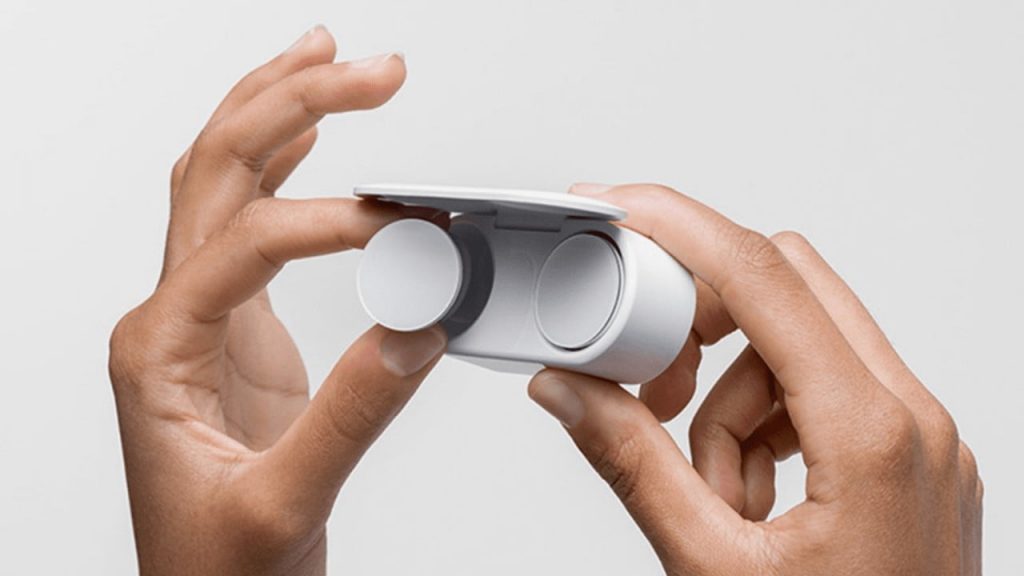 The delay
For Microsoft, the delay was somehow an unfortunate happening, since they won't grace the vital holiday shopping window anymore. The wireless earbud market is also getting hotter and more competitive, and their delay doesn't look good on their product. Last month, Apple also introduced US$249 AirPods Pro, Google released the latest set of wireless earbuds with the reimagined Pixel buds, and Amazon's Echo buds also went on sale. Will Microsoft's Surface Earbuds win against these innovative products that were already on the market? That you will see until the product is officially released for the public to purchase.
Some consumers are guessing that maybe Microsoft only used the delay card to change and alter the original design of their Surface Earbuds, which faced significant disparage from the public for their large, disc-like shape. Though there's not much information about these speculations and Microsoft didn't confirm anything about it yet, The Verge recently reported that the company is planning to release them in white version. Whether it's true or not, you have to wait for six more months to find out.