Honor Introduces Fast-Charging Magic4 Pro Flagship Phone for 2022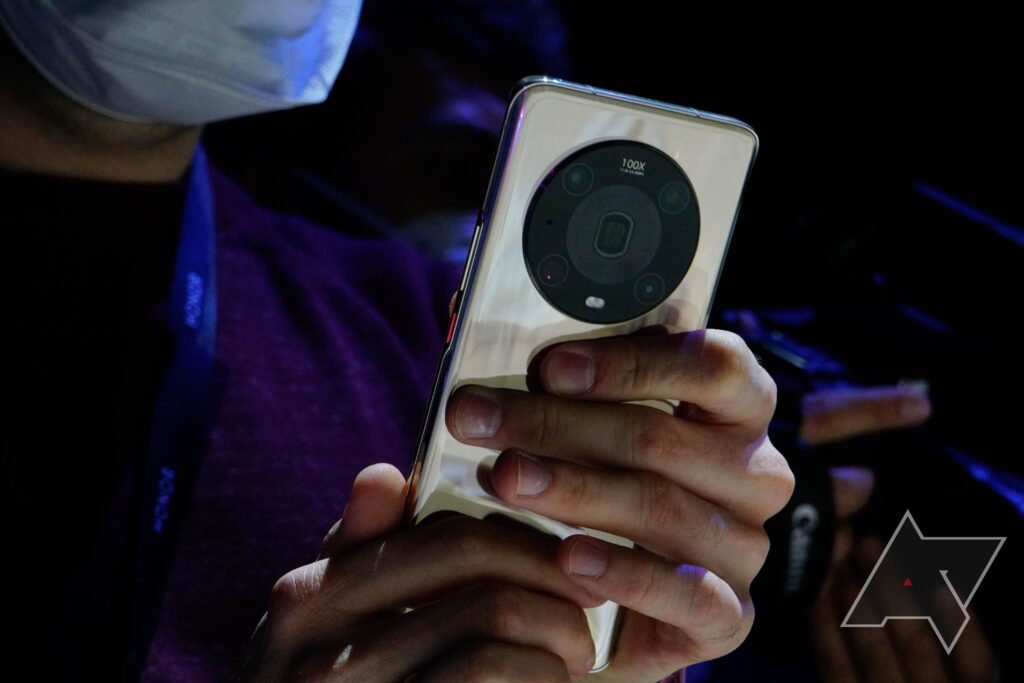 Smartphone manufacturer Honor has gained momentum as a key player in the mobile phone market since its breakaway from Huawei two years ago. At the ongoing Mobile World Congress 2022 in Barcelona, Honor introduced its latest flagship phone.
The Magic4 Pro's exceptional features
Honor Magic4 Pro smartphone boasts a 6.81-inch LTPO OLED display. Other features are impressive, too. The display's resolution is at 1,312 x 2,848, with an aspect ratio of 19.54:9. It supports HDR10+ and 100 percent of the DCI-P3 color gamut. In addition, honor Magic4 Pro has top performance, with a dynamic refresh rate from 1 Hz to 120 Hz.
The impressive external features complement the interior, as the Magic4 Pro's chipset is the flagship among Android phones—Snapdragon 8 Gen 1 with Adreno 730 GPU. It features octa-core processing.
Adreno 730 GPU optimized using the Turbo X rendering technology, can deliver a high frame rate and network connectivity. Since it has lower latency and less heat, it meets the requirements of most players who use their smartphones for their gaming activities. Magic4 Pro provides smooth graphics and a high-quality gaming experience with enhanced components.
System storage is not an issue either, as it includes 256GB of storage and 8GB of RAM.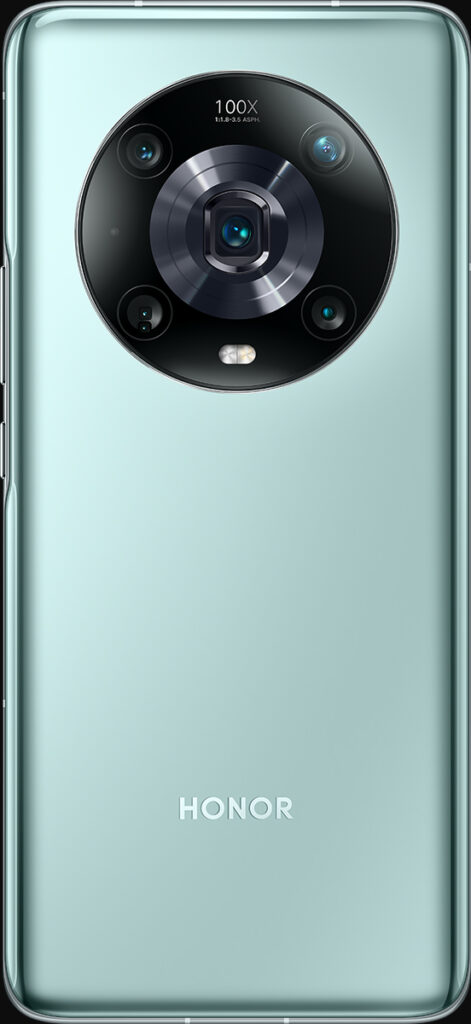 Cameras
Honor Magic4 Pro sports a prominent disc at the back. This disc houses three camera modules. You get a 64-MP periscope telephoto with an F3.5 aperture that includes an optical image stabilization system and 3.5x optical zoom. It also has a 50-MP ultra-wide F2.2 aperture if you need a wider field of view covering 122 degrees. The other camera is 50-megapixel wide with an F1.8 aperture. It feeds light to a 1/1.56-in sensor. The camera array also includes one LED flash module.
Computational photography powers all cameras. Honor says it increases image clarity and sharpness to about 65 percent if the user combines the two 50MP cameras. The clarity and sharpness move up to 160 percent by combining the use of the wide and telephoto cameras.
Honor claims that Magic4 Pro can deliver a 10-bit Log 4K Video at 60 frames per second. This performance is a first in the industry, so Magic4 Pro can be indispensable to users who like to shoot videos with their smartphones.
For people fond of selfies, Magic4 Pro includes a 12MP selfie camera at the top left corner of the display. The enhanced camera supports a 3D depth camera and a 4K UHD video recording feature.
Charging
Most people look for fast-charging phones, and Honor's Magic4 Pro does not disappoint. It comes with a 100-W wired fast charger. So in 30 minutes, you can fully charge the phone's 4,500-mAh Li-Po battery. But there is more. The company also includes a 100-W wireless charging system, reaching 50 percent in 15 minutes. So it is the perfect option for people on the go.
Operating system
Honor's latest flagship runs on Magic UI 6.0 OS. Developers based the operating system on Android 12. Thus, the smartphone has full access to Google services and Play Store. It also includes Privacy Calling, a new feature that uses directional sound technology and AI to prevent sound leakage when you are making a call.
Other features
Magic4 Pro includes Bluetooth 5.2, supporting high resolution streaming with the help of aptX ad LDAC codecs. It also supports 5G mobile and 802.11ax Wi-Fi internet. The Pro model received an IP68 rating, meaning that the phone will survive after immersion in 5 ft or 1.5 m of water for 30 minutes.
Honor announced that it would release the Magic4 Pro in the second quarter of 2022. The retail price starts at US$1,230. So, if you are planning to change your old 3G smartphone that will no longer work as the service providers are shutting down their 3G networks, Honor's flagship phones for 2022 could be one of your options.