DJI OM 5, the Smartphone Gimbal That Is Also a Selfie Stick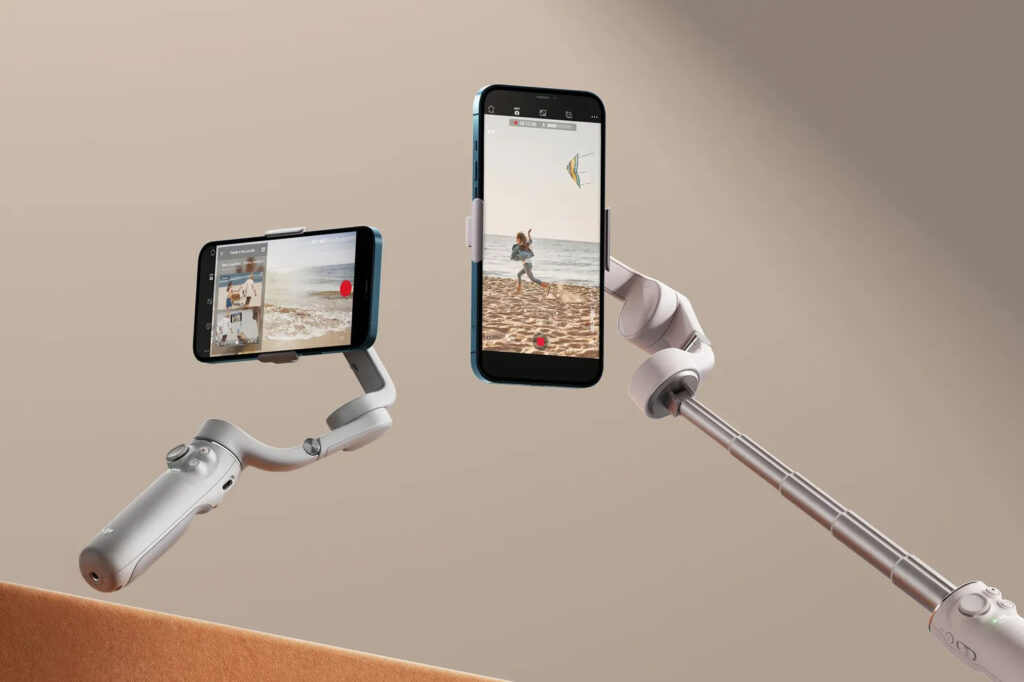 You often see people taking videos and selfies with their smartphones attached to a selfie stick. However, it is difficult to keep a selfie stick steady when you're shooting videos. Even if the smartphone does not weigh much, the combined weight of the phone, selfie stick, and extension length can add to the overall weight. After some time, your arm will feel fatigued. It can be dangerous, too.
The video will not look perfect if it is jittery, which can happen if your arm is not steady. What you need is to make the phone stable, possibly with a tripod. However, that limits your perspective and angles. You can achieve better angles and perspective when you hold the camera on the tripod and move around, using the shorter tripod as a stabilizer.
High-tech stabilizer
A camera gimbal is an excellent solution if you want to bring more stability to your images and videos. A gimbal is a stabilizing device with sensors and motors to allow your digital camera to rotate smoothly on a determined axis. With a gimbal, you can roll, pan, and tilt your camera without any jerky movements. Your camera will take smooth, fluid footage even if you are moving.
New gimbal model
DJI, or Da-Jiang Innovations, is a Chinese tech company based in Shenzhen, Guangdong. The company manufactures commercial drones specifically for videography and aerial photography. In addition, the company also manufactures flight control systems, propulsion systems, flight platforms, camera stabilizers, action cameras, and camera gimbals. DJI is a majority stockholder in Hasselblad, a prestigious camera company in Sweden.
In 2016, DJI adapted its Osmo stabilized actioncam because of the increasing need of people who use their smartphones to create content. Their product, the Osmo Mobile motorized gimbal, is now on its fifth generation. With the Osmo Mobile 5 model, the company added more features, including a selfie stick of its own.
An executive from DJI said their objective for creating gimbals for smartphones through the years is to lower the threshold of high-quality and professional shooting by having products that are helpful and accessible for everyday use.
The executive added that the DJI OM 5 is a technologically advanced and compact gimbal for smartphones, with 15-hour battery life.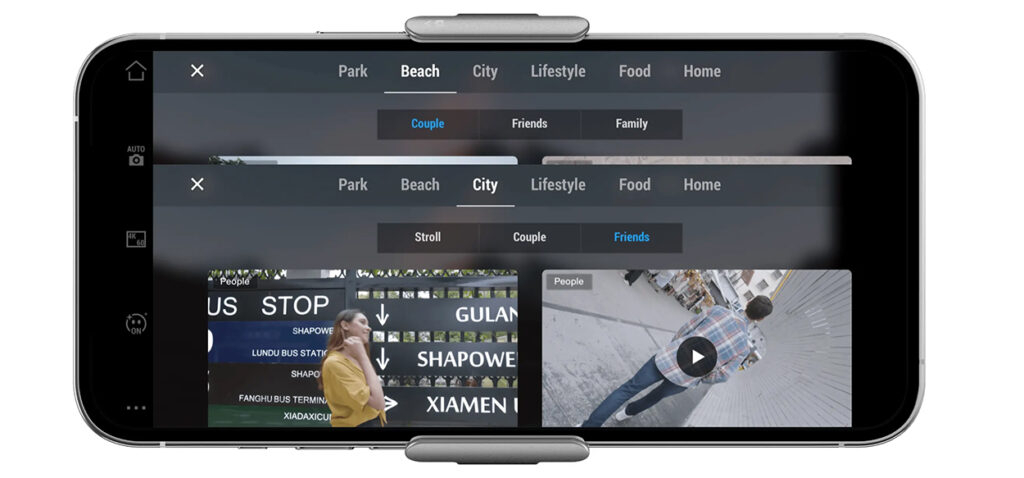 OM 5 features
The new gimbal has enhanced 3-axis stabilization to make the footage smooth even when walking or sprinting. It can also support heavier smartphones. With an improved algorithm, ActiveTrack 4.0 keeps the subject in the frame. In addition, the system supports tracking up to 3x zoom at five m/s, which is equivalent to 11.18 mph.
The OM 5 gimbal is suitable for most smartphone users as it is lighter and smaller. It measures 10.4 x 4.3 x 3.6 in (264.5 x 111.1 x 92.3 mm) when unfolded, and weighs about 10 oz (290 g). The gimbal is also equipped with a new magnetic phone clamp that is reportedly compatible with most smartphones. In addition, the OM 5 comes with a built-in 8.5 in (215 mm) extension rod. This allows the user to move the smartphone to take selfies and get more background in the frame. The telescopic rod enables the user to create more interesting angles when shooting stills or action shots.
OM 5 includes a ShotGuides feature with 30 sets of shooting tutorials and DynamicZoom, a movie-like feature that allows the user to create dramatic background shifts. It also has several timelapse modes, panorama options, story presets, auto retouching, and spin effects—features that budding and seasoned videographers will definitely appreciate.
Its 240° Panorama mode helps you create a wider-angle standard panoramic shot. But it goes beyond that. It has a 3×3 Pano feature that will give you super-wide-angle shots using a series of photos – 9 different photos in all that the gimbal will stitch together automatically to produce one big frame.
The additional features do not stop there. Osmo Mobile 5 uses hand gestures to start and pause recording. If you need illumination for video and selfies, it includes another new feature, a magnetic Fill Light Phone Clamp. OM 5 set ships with a power cable, travel pouch, wrist strap, tripod, and magnetic smartphone clamp. The Fill Light Phone Clamp, an optional accessory and available at a later date, will be sold separately. It comes in three color temperatures.
With all the compact and lightweight Osmo Mobile 5's features, its price is almost a steal. It can help you achieve your dream of creating professional-looking content using your smartphone. It will take up only a tiny space in your bag or your luggage, and ready to go to work whenever you are.