CES 2022: Are You Ready for It?
CES 2022 is just around the corner, and it is coming back to Las Vegas. You can attend the world's most influential tech event in person. Are you willing to risk it?
The annual tech show will be from January 5 to 8, 2022. There will be media days on January 3 and 4, while the keynote address for the opening will be on January 5. So far, there are 20 confirmed exhibitors, so there will be exciting times ahead.
Last year's CES was successful despite it being held online. Thus, it is expected that there will be more excitement this time around as the in-person attendance is back.
What to expect from CES 2022
You can look forward to a slew of new devices from the industry's major players, from cutting-edge technology from TV manufacturers like Sony, Samsung, and LG. In addition, there will be new laptops, headphones, wearables, and smartphones.
However, the 2022 event will still be subdued, considering that the pandemic is still ongoing and international travel is limited. But the Consumer Technology Association (CTA) says that most of the vital players will be there to occupy their usual spots. So although CES 2022 will be a smaller event, you can still expect the usual awesomeness of new tech goods that you usually expect from a CES event.
If you are hesitant to attend in person, you can likewise participate online. CTA says that there will be several announcements and news, so you can still have a fun time at the event. It might be good to attend the show online if you are not fully vaccinated yet. If you are vaccinated, you need to show your official documentation.
According to CTA, the big press events from Sony, Samsung, and LG will run through the entire fay on Tuesday, from 8 am PST.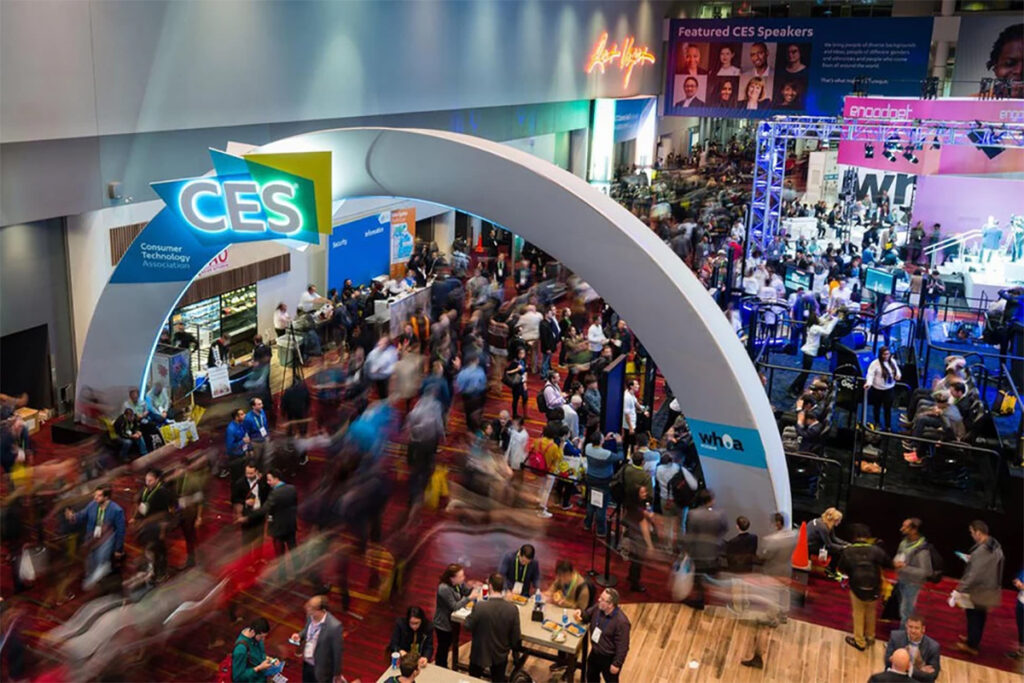 Who will be there?
As mentioned, there are already 20 confirmed event participants, most of whom are big-name players.
Samsung
One of the largest producers of electronic devices globally, Samsung will be presenting various products as usual, from TVs to ball robots to chef bots and more. In addition, people will be expecting Samsung to exhibit several 4K and 8K Neo QLED TVs. Samsung Galaxy S21 FE. Moreover, there could be a sneak peek of its flagship range of Samsung Galaxy S22.
Sony
Sony is somewhat of a maverick, so it is challenging to predict what it will feature at CES 2022. However, tech insiders think that Sony will have a range of digital media players, such as Walkmans, and possible new premium headphones, wireless speakers, and around three to four TV models with 4K and 8K screens. But, of course, there could be more because Sony likes to surprise CES participants and visitors.
TCL
TCL now uses CES as its launchpad for its new products and concepts. Although some of the devices may or may not be available in the market (due to delays and non-release), TCL has many exciting products, such as smartphones, flexible-screen devices, televisions, and several new gadgets. So, you can expect novel items from TCL in CES 2022.
The company's key income generator is its TV sets. Thus, techies are expecting to see its new 6-Series Mini LED TVs and possibly new models of the TCL 20 series. In addition, some people are expecting to see TCL Tab tablets.
Intel
Tech experts eagerly await Intel's Alder Lake CPUs, which purportedly will significantly improve laptops' energy efficiency. Intel said they will make several announcements about their upcoming hardware on January 4, 2022, during their press conference. However, people are already expecting the specs of their Alder Lake-P and Alder Lake-M and other non-Alder Lake desktop chips like the i9-12900, i5-12600, i5-12500, and i5-12400. Alder Lake, according to insiders, will be far superior to the Zen 3 chip of AMD and Apple's M1 and M1X.
Panasonic
If you're following Panasonic's performance at past CES, you will notice that the company often makes two big reveals. Next year, they may announce their Technics line of headphones and vinyl players and its new OLED TV. But that could change, although Panasonic will have bigger announcements on IFA 2022 in September.
CES 2022 visitors can also look forward to plenty of audio equipment such as soundbars, speakers, and hi-fi headphones from several major players. In addition, you will see new devices using touchless technology, several other smart home gadgets, and enhanced wearables.
If you're attending, CES 2022 registration is now open. CTA said the registration fee is $300.