CES 2017: Most Notable Tech in this Year's Vegas Consumer Electronics Show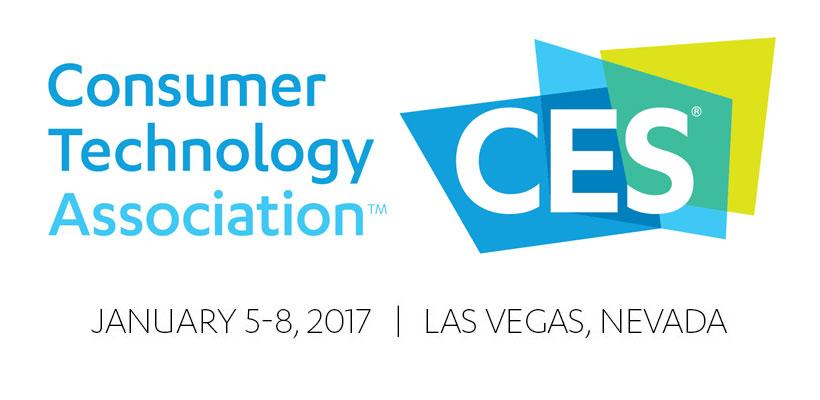 Image source: 3DPrint.com
Last year we posted some amazing tech gadgets and gizmos from the Consumer Electronic Show happening in the Las Vegas Convention Center in Nevada. This year, we're doing it again. So here's some of the newest innovations you can expect to see this 2017 from giant tech companies, and some startup companies too.
1. Hyundai's Autonomous Driving Car
Hyundai's autonomous car, Ioniq, makes an appearance at CES 2017. Hyundai has said that it wants to make its autonomous car as affordable to people as they can. The trick was they used less sensors than other autonomous cars and instead focused on very precise mapping techniques. This means less cost for the overall system and Hyundai hopes that it could get everything ready by 2021.
2. 4K OLED TVs
Image source: LG
4K OLED TVs are the hype in this year's show. LG has dominated the scene with their "Signature W"("W" means "wallpaper"), which is a Best of Innovation Awards Honoree at the show. As LG describes it in their website it 'features a "Wallpaper" design so impossibly thin and light that it attaches to the wall'. Its is also the first TV that has Dolby Atmos. It has up-firing speakers at the base that bounces sound from your ceiling towards you, giving you the impression that the sound is coming from above. Right now, the TV is priced at $7999.99 USD.
Panasonic and Sony also have Their own OLED TVs this year. Panasonic exhibited their second 4k OLED TV, the EZ1002, which their announced ahead of their press conference in CES. Its a 65-inch OLED flatscreen TV that's HDR capable, and has Panasonic's Studio Colour HCX2 video processing, giving it "The most accurate colours in the TV world". Sony unveils their own OLED TV, the A1E series, which has no speakers, but uses acoustic surface technology, making the screen vibrate to produce the sound. Both Sony and Panasonic's OLED panel are manufactured by LG.
Samsung also has their own TV that uses QLED technology instead. Which solves the problem with LED screens where the colors wash out when viewed at a certain angle.
3. Smart Robots
If you are still in doubt that the future is (almost)here then look no further proof than the robots that appeared in this year's show. Panasonic introduced this egg-looking "intelligent desktop robotic assistant" this year. In their website, Panasonic has detailed its specs, having a 1.2 GHz 64/32-bit quad-core ARM Cortex-A53 processor and Unix OS. It has a a Wi-Fi network function that's used to access artificial intelligence-based natural language processing technology. It also has a projector and can respond to voice command so it can interact with their users.
Another innovation from LG is their Hub Robot that runs on Amazon Alexa. This robot is LG's answer to Amazon Echo, that also runs with Alexa. Its able to control your smart home devices and play music. It boasts a screen that acts as its face. It can display things depending on the program it is running. It also comes with smaller robots that is controlled by the main hub robot. LG says they're still working on its voice recognition to differentiate between people. For now there's no price tag or release dates.
That's not the only Alexa-powered robot there. Ubtech has Lynx, their own line of smart robots that can also be used to remotely monitor surroundings.
Another robot that made waves is British startup Emotech's Olly robot. This lifestyle assistant robot is designed to learn via its interaction with its user. What this means is that eventually the robot will develop a personality all of its own, based on its interaction with its user. The OS is based on Android and Emotech apparently has plans to release an SDK for third-party apps that will increase Olly's functionality further. It has won four CES Innovation Awards across 4 categories.
4. Smart Home Appliances
CES is also for smart appliances and this year we got LG's newer version of InstaView fridge that also displays what's inside through a touchscreen in front of the fridge. You can browse the web with it and it is also powered by Amazon Alexa, so it can respond to voice commands as well. This is similar to Samsung's Family Hub fridge.
American brand Whirlpool made an answer to LG's with its Door-within-Door fridge with a dedicated cooling power for the in-door compartment.
And while LG tries doing what Samsung does in the fridge section, Samsung made a washing machine this year that does a bit what LG's washing machine, the Twin Wash, does last year, but with more features. The FlexWash and FlexDry laundry system is a 2-in-1 washer and dryer that has a second, small-sized top-load compartment up above the main drums, letting you wash and dry two loads at the same time.
5. Laptops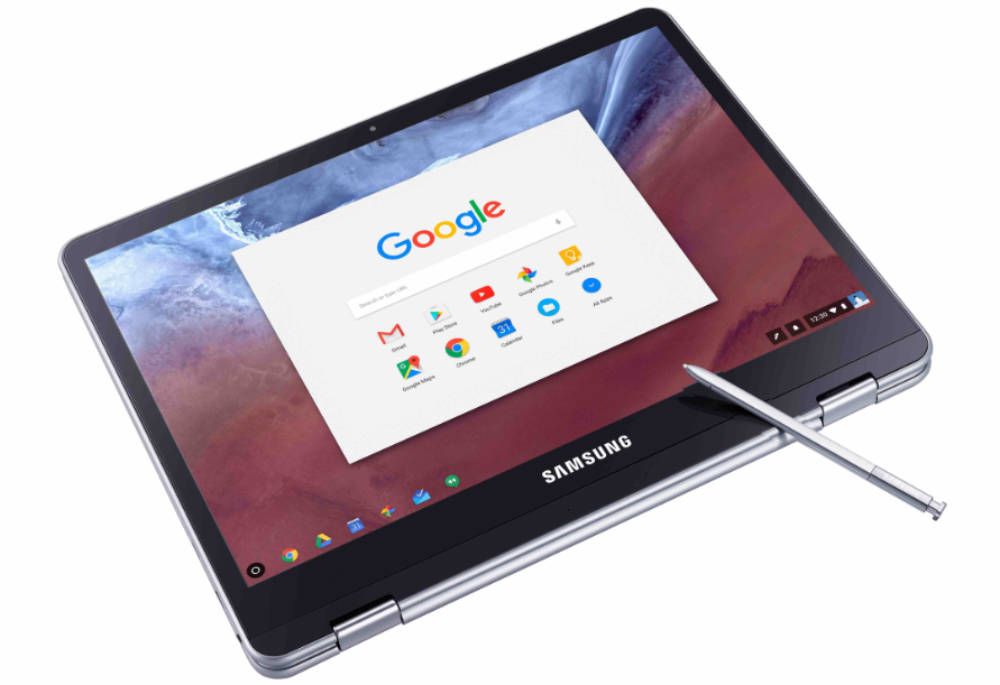 Image source: notebooks.com
Digitaltrends makes a full report for laptops this year in CES, starting with the Samsung's Chromebook Plus. It features support for Google Playstore and is able to run Android apps as well as any ordinary laptop/desktop apps. It had a 360 degree hinge, a stylus, and a good, high-resolution touchscreen. The only complaint by people is that its keyboard layout and trackpad is a bit cramped. They also introduced the Note 9, which features a 7th-generation Intel Core i7 7500 processor, along with 16GB of onboard memory, and a discrete Nvidia 940MX graphics card.
Dell's XPS13 is a slight improvement offering a new i5 7200 and i7 7500 processor version. It offers two USB ports, both 3.0, along with a Thunderbolt 3/USB 3.1 Type-C port, which handles video and additional peripheral connections. It has a proprietary charger and charging port, but the Type-C port can be used to charge if you have a compatible charger lying around. An SD card reader and an audio jack are also included but there's no Ethernet or HDMI ports, though you may not need Ethernet because the base XPS 13 comes standard with 802.11ac Wi-Fi and Bluetooth 4.0. The standard XPS 13 comes with a 1080p display for the i5 and a 3,200 × 1,800 touchscreen for the i& one.
They also exhibited an improved version of their 2016 Inspiron. You can choose from a 7th-generation Intel Core i5 or Core i7, an Nvidia GeForce GTX 1050 or 1050 Ti, and you even have three different display options to choose from 1080p, 1080p with touchscreen, or a 4K display.
HP's Elitebook 360x is similarly powered with a 7th-generation Intel Core i5 processor, 8GB of RAM, and a 1080p display. They also featured a new 15-inch, 2-in-1 Spectre 360x, with a 7th-generation Intel Core i7 processor and 16GB of RAM. Definitely a powerful tablet and laptop all in one.
Lenovo has their ThinkPad X1 Carbon this year. It features an ultra-light, super-thin chassis, weighing just 2.5 pounds and coming in at just over half an inch thick. In addition, Lenovo manages to pare down the bezels around the ThinkPad X1 Carbon's display, cramming a 14-inch screen into a system that is smaller than most other systems featuring a 13-inch display.
They also have the 17 inch Legion Y720, which sports a 7th-generation Intel Core i5 or i7 processor, an Nvidia GeForce GTX 1060 GPU, 16GB of RAM, and a built-in Xbox One receiver. It is a mobile VR gaming laptop that sports either a 1080p or 4K display, and Dolby Atmos speakers.
Asus featured the gaming laptop, GL502. It has a 7th-generation Intel Core processor, and an Nvidia GTX 1060 or 1070 GPU. The monitor on the GL502 features a 120Hz refresh rate, with support for Nvidia's G-Sync. It's also worth mentioning that the GL502 is one of the smallest VR-ready laptops, weighing in at 4.85 pounds, and just under an inch thick.
Acer's monster of a gaming laptop, the Predator 21X, features a full-on mechanical keyboard, a curved 21:9 display with 120Hz refresh rate, a 7th-generation Intel Core i7-7820HK, an Nvidia GeForce GTX 1080 with 16GB of RAM, and 64GB of system memory.
6. Mobile Phones?
THIS part I have to refuse writing for now. There's a bigger, better arena for the big mobile manufacturers happening soon in Mandrid, Spain and I want to wait until then so we can have a full smorgasbord of news of the mobile phones that we're getting this 2017.
And so while we wait for that you can just go and salivate to all the rest of the goodies above. I personally would love to own a new Chromebook plus or the Spectre 360x so I can write more articles without getting up from my bed. What about you guys?