Apple's Plan on Healthcare Business and iPhone's Role
You may recall our post about Apple making wearables to be able to monitor glucose for people suffering from diabetes. Its part of Apple's strategy of silently expanding their healthcare business. Their plan is to use the iPhone as a central hub so you can monitor and record your health data.
Health Apps
Last year there have already been rumors of Apple making a move into the healthcare business. A report late last year says that Apple has been in talks with healthcare systems and creating partnership while at the same time hiring healthcare professionals. The report says that since 2014 Apple has hired 6 biomedical experts. Last year, that number has risen to 98 professionals with significant professional records. In the same year, Apple released HealthKit. In 2015, HealthKit was joined by ResearchKit, which allows the creation of more apps that can be used for medical research. Then last year, Apple released CareKit, which is used to monitor a user's health and symptoms, and healthcare plans.
By then Apple's move into the healthcare business is already obvious even though Apple doesn't really speak much about it. Last year they acquired Gliimpse, a startup company founded in 2013, that helps collect data and organize these for the patient's use.
iPhone's Role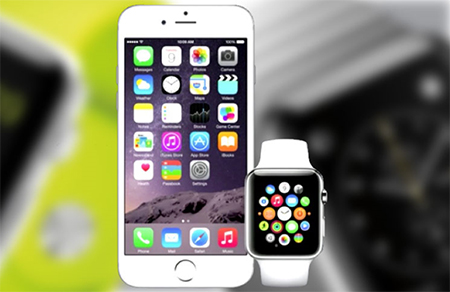 While Apple's plan to expand into the healthcare business is on the way the key product that will help further their plans is, of course, the iPhone, where users will be able to view their health data gathered from different platforms.
Ian Fogg, senior director, mobile and telecoms at IHS Markit, says that the challenge for Apple now is how they will handle healthcare data that requires the company to deal with lots of regulatory and privacy issues. The data would also need to be synchronized from a lot of different platforms into a single platform and this isn't easy.  Having these data requires a high level of security and transparency.
Ed Cabrera, chief cybersecurity officer at Trend Micro, says that protected healthcare information is valuable, and that transitioning data from one platform to another involves risks. But he believes that Apple giving importance to the security and privacy of their users would lead to better overall protection from these risks.
If successful, this could lead to a change on how the world views what the iPhone is. Jitesh Ubrani, a senior research analyst at the International Data Corporation, says that there might be a shift with how iPhone is sold and how medical companies might start promoting it as a tool for doctors. Though he said that this might not help iPhone's sales, this might instead help cement Apple as a world leader in privacy and security, increasing the pressure on the competition against Android.
The Future of Healthcare
Apple isn't the only tech company that has been dabbling into the healthcare business. Its not surprising that Google's parent company, Alphabet is also investing in healthcare technologies. They have Calico, which is a company devoted to researching and developing biotechnology. They also have DeepMind, which, under their DeepMind Health and in partnership with the British NHS, helps bring the most advanced technology at the service of doctors and patients in the UK. They also have Verily, which designs tools to gather and organize a user's health data.
Microsoft, too, has been investing in healthcare. Using their mobile platform to view the data gathered from the user's Microsoft Band or using Microsoft HealthVault to share the results to medical professionals are just some of the things they're currently offering.
Though Facebook is very quiet about it, they too were reported to have also been looking into investing into healthcare.