5G Launched in the UK and the Network Leaves Much to Be Desired
The much-hyped 5G network launched today in six UK cities. For EE subscribers in the right place and with money to spare, signing up sounds like an exciting prospect. At this time, the cheapest available deal starts at £54 monthly, with a one-time fee of £170 to switch to a 5G compatible phone. But this deal will only get you 10GB of data for the entire month, which does not amount to much, especially since this technology is designed for next-generation media consumption.
Is it worth getting into the 5G train now?
5G does hold immense potential, but the problem right now is that there is no sufficient infrastructure to support it. Theoretically, the network should be capable of supporting a million or more connected devices for every 0.4 square miles.
For this to be possible, 5G antennas need to be installed everywhere. Imagine every lamppost and even bus shelters fitted with antennas to support 5G. With enough infrastructure, there will be sufficient sensors to capture data which will realize the full potential of the network.
In the meantime, those who have jumped the gun and subscribed to this version of 5G should expect patchy connections where connectivity is only available outdoors, and at times still at limited capacity. The technology has been rolled out, but disruptive performance is yet to come.
The full potential of 5G
For now, the primary selling point for 5G is the promise of faster mobile phones. But the long-term advantages of 5G is the envisioned millions of device connections working at once. In short, the future of IoT depends on 5G and the infrastructure that goes along with it.
Because 5G devices are supposed to be smarter, it is possible for the technology to reach the point where the data gathered by these devices are sufficient to make an intelligent decision for users. With this possibility comes the danger that phone companies, governments, and service providers will have more access to customer information.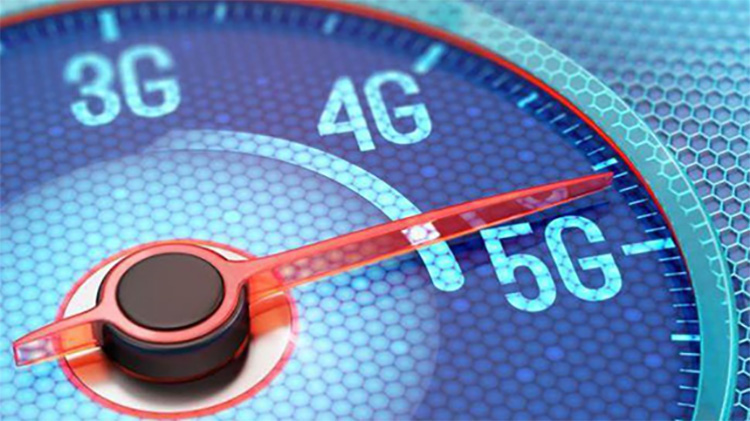 Image Source: Techradar/Shutterstock
Another 5G buzzword is 'network slicing.' What this means is that network operators will be capable of designing different 5G user contracts by cutting up the network into many 'virtual' slices. Each slice is isolated and features different bandwidth, latencies, upload, and download speeds. According to BBC News, EE is slated to launch this function sometime in 2023.
Will 5G phones ever become cheaper?
As 5G begins to launch in other parts of the world throughout the year, users are excited by the fast download speed the network offers. However, users have limited options when it comes to 5G capable phones, and EE only offers Samsung Galaxy S10 after it has dropped Huawei following the US trade ban.
Naturally, the concern here is that 5G is not an affordable option for average users. But it looks like the future is bright for users as companies like MediaTek will soon manufacture chips capable of 5G with performance capable of competing with flagship phones.