3D Printing Prosthesis For Kids With Disabilities At A Syrian Refugee Camp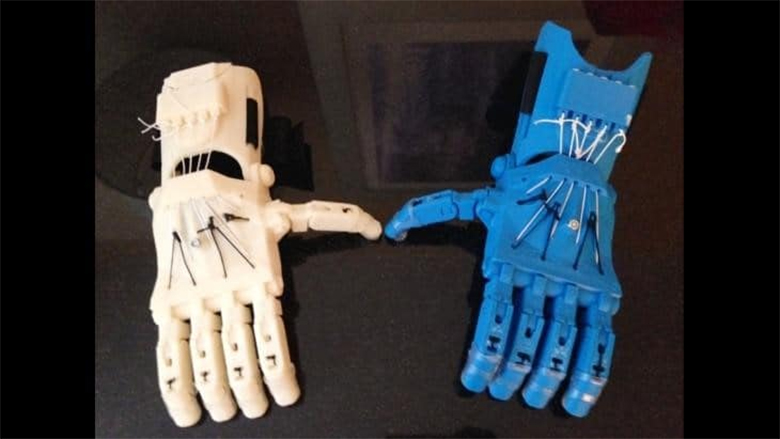 Mercy Corps utilizes a 3D printer to create assistive tools for children with disabilities in Zaatari, Jordan, one of the biggest refugee camps in the world. One of those children is an 11-year old boy named Mohammad who was born with missing hand. Recently, he tried using a functional prosthetic arm for the very first time.
Mercy 's Mission
The mission of Mercy Corp doesn't end there. Abdullah, an Iraqi solder lost his left hand while fighting the Islamic State group. With the 3D printing lab fully-operating in Jordan, the soldier was given a prosthetic hand. Abdullah suffered from severe wounds in a mine blast during the fight against the jihadists in Mosul last year. Due to this, his right hand was extremely wounded. He was one of the group of Yemeni, Syrian, and Iraqi amputees who was given help by the 3D-printing prosthetics clinic at the hospital managed by Doctors Without Borders (MSF), a medical charity group. All these, despite the legal questions surrounding 3D printing and other related controversies. Abdullah recalled that he was wearing a dark green shirt and jeans when he was transported from Mosul to the hospital located in Iraqi Kurdish regional capital Arbil before he was transferred to Jordan. Now, the 22-year old soldier feels better and was hoping that he can heal his right hand, as well.
3D Printing Helping Amputees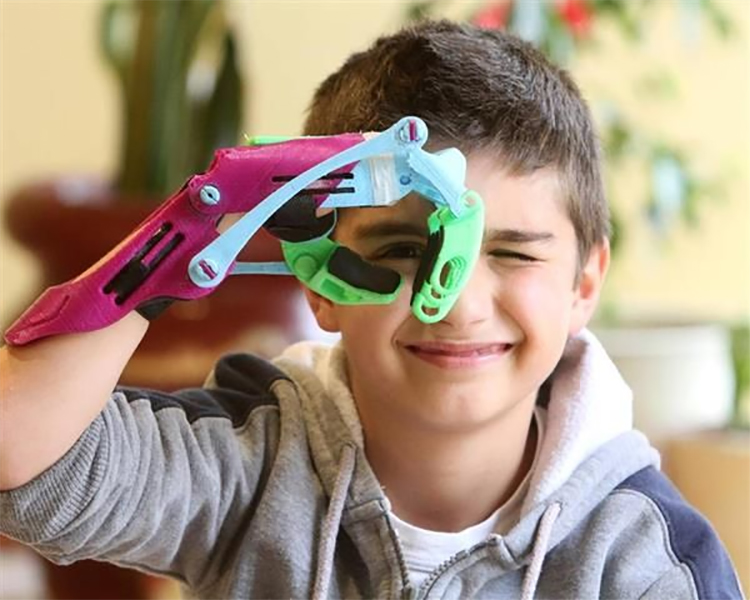 The 3D printing technique enables the medical group to make simple upper limbs that don't have any moving parts, minimizing the expenses of creating state of the art, custom-made prosthetic limbs. Last June, the MSF foundation, a charity that is committed to research and development, established a prosthetics production lab in Irbid, Jordan. A group of technicians and medics utilize the technique to assist individuals who have genetic deformations and people who lost their body parts due to war wounds. The doctors begin by taking pictures and measurements. Then, the data acquired is sent to the laboratory situated in Irbid. Next, the data is encoded into the system used by the designers to make a virtual representation of the limb. The model is printed and it will be delivered to MSF's AlMowasah hospital located in Amman so the patient can fit it.
Over the past years, there are many organizations who established 3D printing to help amputees, however according to MSF, this is a pioneering project in the Middle East. The main goal of the clinic is to offer orthopaedic care to people who are affected by the wars and conflicts that take place in the region.
Ever since it was launched, Pierre Moreau, the project coordinator, had helped 15 Palestinians, Iraqis, Jordanians, and Yemenis. It also treated individuals that are born with genetic deformities, just like Asil Abu Ayada. She is a seven-year-old Palestinian refugee who loved in Gaza camp. She was born with missing right hand and with her latest prosthetic hand, Asil can now go to school and even make her own drawings. The 3D device a have a price range of $20 and $50 in euros, way cheaper compared to traditional prosthetic devices.