Unprecedented Growth of AI and Machine Learning in Healthcare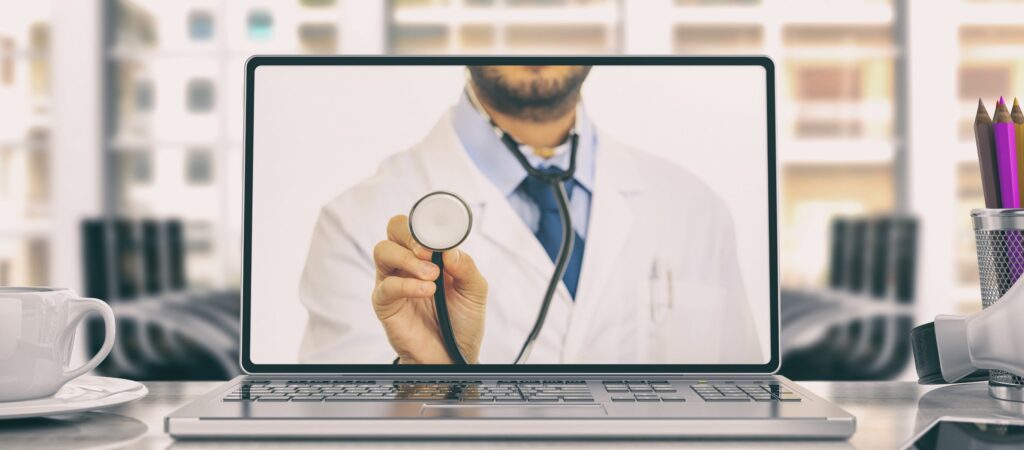 The coronavirus pandemic disrupted the entire healthcare industry in just a few months. It is quite a phenomenon. It's been known that developments in the healthcare technology industry are growing albeit a bit slow in the past. But the pandemic has accelerated the innovations because the industry needs immediate and effective solutions. Artificial intelligence (AI) in healthcare is making strides, along with other essential technologies to resolve the health crisis.
Several trends are occurring in the healthcare technology industry, as businesses are always looking for new methods to improve healthcare efficiency, productivity, and performance.
Healthcare technology trends
So far, here are some vital healthcare technology trends for the new year.
Telemedicine
The use of telehealth resources accelerated due to the pandemic. Telehealth methods were utilized greatly since the first quarter of 2020, as people became wary of in-person visits for fear of being infected by Covid-19. Using telehealth services is advantageous because physical contact with the healthcare workers, patients, and other people was minimized. At the same time, several wearable devices were utilized by healthcare workers to access real-time information about patients even if they are at home.
The growth to telehealth has a good chance of continuing even after the pandemic as patients already adopted it. With its rising popularity, experts believe that it can generate revenue of about $185.6 billion five years from now. Patients are now comfortable with the solution, ensuring that the industry's future is going to be stronger.
AI against coronavirus
Several areas in healthcare are now influenced by artificial intelligence in the fight against the pandemic, particularly in areas such as analyzing CT scans, facial recognition with masks, thermal screening, vaccine development, and pandemic detection.
A company in Toronto, Canada developed BlueDot, which acts as an early warning device for pandemic identification. It was the first to publish a paper predicting the worldwide spread of Covid-19. The BlueDot system scans thousands of media sources in more than 65 languages to confirm severe outbreaks in real-time.
New developments in immunology were made real by machine learning, while artificial intelligence helped identify more than one million protein fragments in the surface of a cell that T-cells can discover. Machine learning facilitates the advancements made by immunologists. It allowed the speed, efficiency, and precision of the developments, specifically in the development of the vaccine against Covid-19.
Many kinds of thermal screening systems as well as non-contact infrared thermometers employ various methods to ascertain an object's temperature. With AI, it becomes easier to identify persons with high body temperature and individuals who are symptomatic.
Facial recognition technology improved as well. Using deep learning systems, it is now possible for facial recognition applications to recognize individuals even if they are wearing face masks.
Innovations in CT scan analysis eliminate human error is analyzing the scans. By using multinational training data for machine learning, AI can easily detect if the pneumonia is caused by the coronavirus.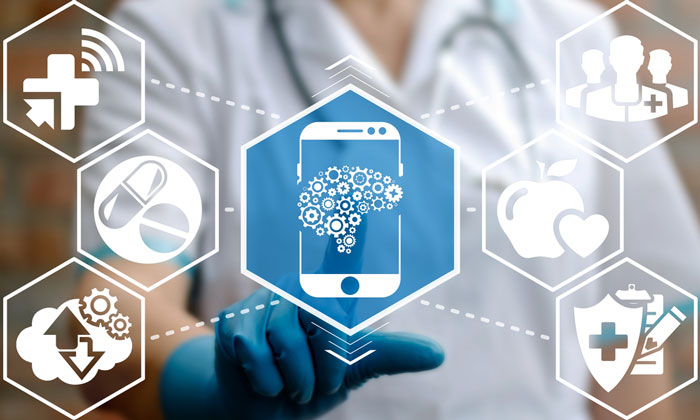 The Internet of Medical Things
Within the healthcare industry, the reliance on the Internet of Things (IoT) technology improved its market share. The combination of telehealth and telemedicine technologies with the development of IoT gave birth to the Internet of Medical Things (IoMT). This methodology includes using different wearables, such as EKG and ECG monitors.
The healthcare industry is expected to be a big contributor to the growth of IoT, which is projected to be worth $6.2 trillion by 2025.
However, there are still hurdles to be resolved. Communication between the different devices is still a problem. Likewise, there is still the issue of connectivity, so the collection of large amounts of data is often disrupted.
These are just a few of the applications of AI and machine learning in the healthcare industry. You can expect more because of the race to fight the pandemic and other healthcare crises.