The Power of Hybrid Cloud Services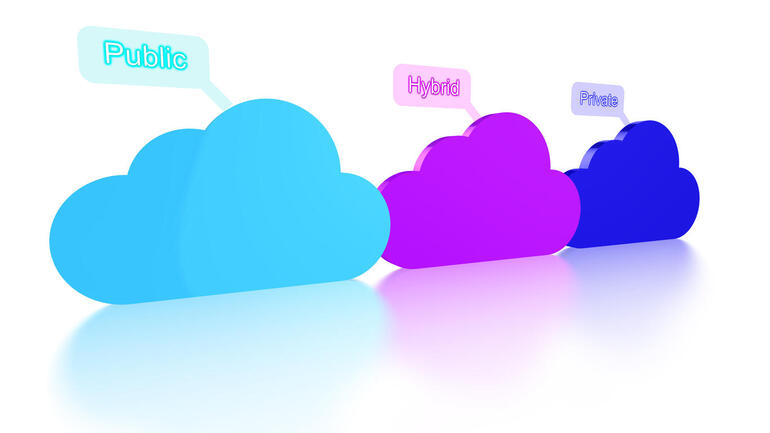 Companies and organizations today handle huge amounts of data that storage can be a problem. Given the issue, many companies are offering cloud storage, to eliminate the problem of overloading servers and other storage programs. Cloud storage also makes access to a multitude of data easier for organizations and employees, especially today when more companies are adopting the work from home system in compliance with the basic health protocols
One thing that the pandemic did is to make developers and innovators come up with new tools to make working environments inside and outside the office smoothly interconnected.
With the increasing demand for additional storage space, some companies have developed hybrid cloud. This is a solution combining public cloud with private cloud services. With proprietary software, it enables communication between the two unique services. Using a hybrid cloud strategy, businesses attain better flexibility by moving workloads between the distinct solutions according to the immediate needs and fluctuations in cost.
Hybrid cloud services for the enterprise
This type of service is more powerful. It gives businesses more effective control over their data. They can separate their data storage by using a local data center or a private cloud to keep their sensitive data and use the wide range of resources offered by a managed public cloud. With hybrid cloud, admins use only one plane of management. In a multi-cloud strategy, admins have to separately manage each cloud environment. Thus, using a hybrid cloud makes data management simpler and more controllable.
Cloud service providers
More businesses are opting to implement the hybrid cloud model because it is more efficient. Recently, public cloud providers, considered as giants in the industry, such as Microsoft Azure, Google Cloud Platform, Amazon Web Services, IBM Red Hat OpenShift, and Dell Technologies/VMware, are focusing on hybrid cloud services. In China, the leader is Alibaba Cloud. They are competing to provide exponential data growth, security and compliance, and privacy to businesses and organizations.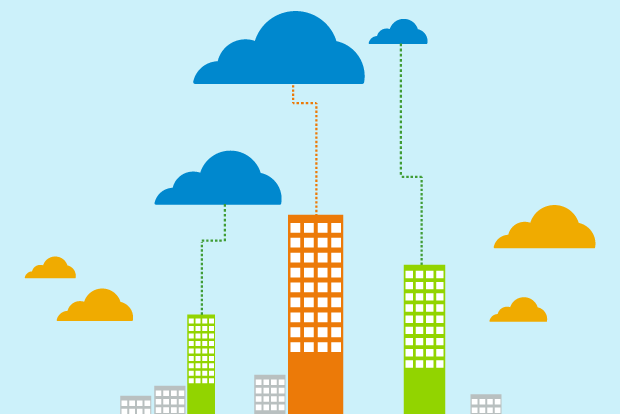 Benefits of hybrid cloud
Enterprises can reap many benefits from using a hybrid cloud as they can separate their data. They can store sensitive information in an on-premises cloud and use the public cloud for their less-critical resources, which could be accessed by executives and employees when they collaborate and perform their daily tasks.
Companies can enjoy the core benefits of using hybrid cloud, such as:
Flexibility. The users work with different types of data in dissimilar environments. With a program, the company can build a hybrid cloud that fits its needs. Organizations can migrate their workloads to and from their basic structure into a public cloud, according to their needs.
Scalability and agility. You can gain more options and resources from a hybrid cloud, allowing users to prepare, distribute, and scale the resources based on the increased demand.
Better cost management. Operating a private cloud infrastructure is expensive. On the other hand, a public cloud provides access to many services and resources, which variable operational costs. You can choose which one is the more cost-effective environment to run your workloads.
Interoperability and resiliency. When a business needs increased resiliency, it can run workloads in the private and public clouds. They can use both environments simultaneously as the program allows interoperability between them.
Compliance. Highly regulated industries must comply with the restrictions imposed on them regarding where the organizations' data can reside. Using the hybrid cloud, these regulated industries can keep sensitive data in a private environment and use the public clouds for the operating workloads. They have the option to use the private data center for all their workloads and move some operating workloads to and from the public cloud when required.
What you need to establish your hybrid cloud
You will need a public infrastructure as a service platform such as Google Cloud Platform or Microsoft Azure, a private computing resource like an on-premises data center, and a strong network connection.
It is vital to learn everything about hybrid cloud environments before you implement it. It requires strategic planning to determine the requirements of your organization, the tools you need, the resources, and the logistics to make it work successfully in your favor.