Sensing and Control of Soft Robots Is Possible with Soft Valves
If you remember Baymax, then you understand the concept of soft robots. In real life, the field of soft robotics is growing rapidly. Most people might be familiar with rigid robots with metal and synthetic material parts. However, soft robots are more pliant and flexible. These flexible devices apply to various industries, such as health care, food production, rehabilitation, defense, logistics, geography, and space exploration. Some of them have household applications, too.
The designers and engineers of soft robotics aim to develop systems with improved performance of movement. Likewise, they want them to adapt to the unknown and challenging environments with a higher safety level when interacting with humans.
Rising importance of soft robots
Applications that require adaptability and safety recognize the importance of soft, inflatable robots. However, it is challenging to integrate sensing and control systems into these soft, inflatable robots because the rigid systems can compromise the robots' capabilities, form factor, and softness. Generally, a soft robot is flexible and adapts its shape to the environment or task. It is typically made of flexible or compliant materials, such as gels, rubber, or silicone that can deform, twist, and bend like a living thing.
Soft robots have different applications in various industries. For example, soft robots are vital in the healthcare industry. They can be designed to adjust to the shape of the human body. Thus, soft robots can be used in various tasks, including assistive technology for people with disabilities, rehabilitation, and surgery. Moreover, wearable robots are also performing as biomimetic devices used by physical rehabilitation patients.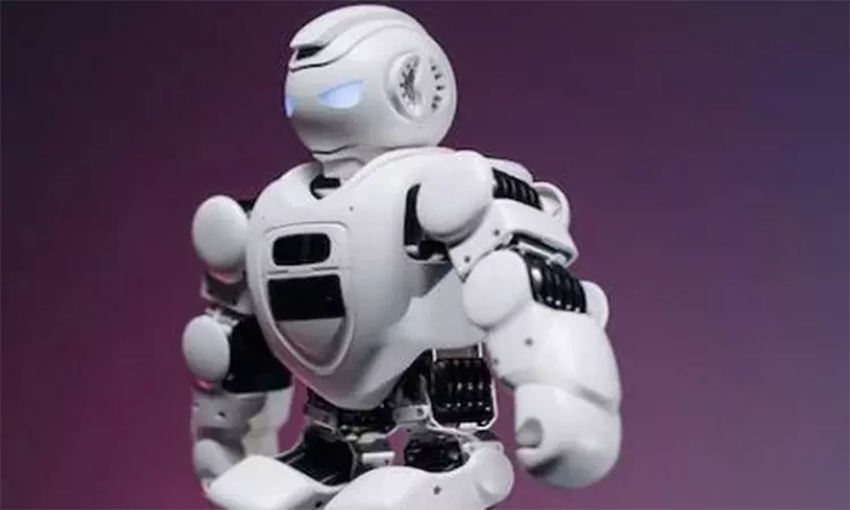 Approaching from another angle
However, a research team is finding a solution to the challenge. The UNIST or the Ulsan National Institute of Science and Technology research team has created a pioneering soft valve technology that integrates sensors and control valves while preserving the softness of inflatable soft robots. Prof. Jiyun Kim of the UNIST Department of New Material Engineering and Prof. Jonbum Bae of the UNIST Department of Mechanical Engineering jointly led the research.
Their study made a different approach to overcome existing limitations by developing soft analogs of control valves and sensors that operate without power.
The team successfully developed all-soft parts to create wearable elbow assist robots. These robots will reduce the burden on the elbows due to strenuous activities or repetitive tasks using arm movements. The soft elbow support automatically adjusts according to the angle at which a person's arm is bent. This breakthrough creation contributes about a 63 percent average decrease in the force exerted on the elbow when an individual wears the robot.
According to the team, material programming alone can help use the newly developed components. Therefore, they do not need electronics, which is extremely important for wearable systems. They said that the soft valve technology makes a critical step toward developing entirely soft, electronics-free robots vital to autonomous operations.
The researchers demonstrated different applications using their prime technology. For example, they developed universal tongs that delicately pick up fragile things like potato chips. They did not use excessive force normally exerted by the traditional rigid robot hands. Another device they showed was the wearable elbow assist robot.
They succeeded in operating the soft valves by employing airflow within a structure shaped like a tube. When they apply tension to one end of the tube, it compresses through the helically wound thread inside the tube. The process controls the air's inflow and outflow. The movement is similar to an accordion. This action allows for flexible and precise movements that do not need electrical energy. By programming the different structures or changing the number inside the tube, they can control the variations of airflow accurately. The customization provides flexibility in the unit's response despite the consistent forces applied to the tube's end.
Prof. Bae sees many opportunities for their research project. It will significantly contribute to the advancements in different wearable systems. Their solve valve technology marks an important step in developing fully soft, electronics-free robots applicable to autonomous operation, enhancing soft robots' adaptability and safety across multiple industries.