Pocket-Sized Full Color Night Vision Camera: Capturing Night Into Day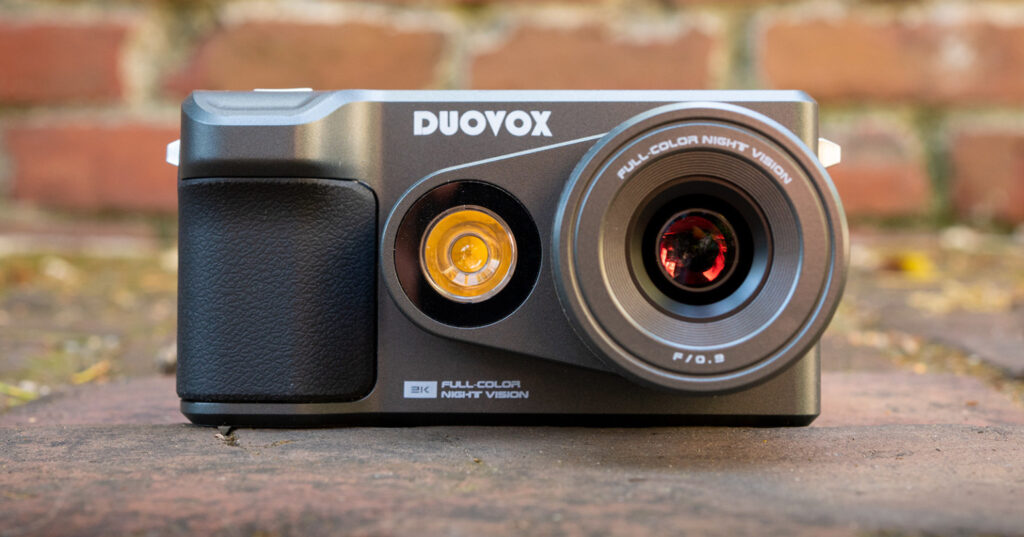 The recent launch of a compact night vision camera is creating a buzz. The camera, developed by startup Duovox, uses a custom Sony sensor and advanced algorithms that can turn night into day. It is a fantastic concept that brings a full-color experience to people who love taking pictures after dark and nighttime wildlife photography.
Excellent beginnings
David Chen, the founder of Duovox, said they used the latest low-light imaging technology and combined it with their advanced AI algorithms, allowing the camera to change a nighttime scene into a full-color photograph with daylight lighting.
Duovox is currently raising funds on Kickstarter for the production of Duovox Mate Pro. The recently released camera is the fourth in their series of night vision cameras. It is smaller and easier to carry.
Exciting features
Duovox Mate Pro is built around Sony's image sensor, which the company custom-made for this night vision camera. The sensor is a back-illuminated Starvis 2 CMOS. It measures 1/1.8-inches. The 5 MP sensor can capture RAW or JPEG images or 1080p/2K video in light as low as 0.0001 lux over a 1,000-ft (304-m) focus area (sic). The camera's capability is equivalent to getting the details of a scene in an overcast, moonless sky. The difference is that the captured image is not in black and white but true color.
Duovox Mate Pro has a fast f/0.9 glass in from and 22 stops of dynamic range. According to people who have seen the camera, the details of the image are twice what an iPhone 13 Pro Max can deliver.
As a small portable camera that can fit in your pocket, the Duovox weighs 14.1 oz or 400 g. However, it only measures two inches by four inches (54 x 106 mm). It comes with an AI assistant that will help the user with the settings, such as shutter speed, aperture, ISO sensitivity, and exposure.
When the latency feed is low, there is a 3-inch 2K color display at the back of the camera. The user can even dim the screen so they will not disturb the animals for wildlife photo shoots.
The camera has a built-in 802.11n WI-Fi capability for video streaming to a smartphone. It also has an SD slot for 512 GB of storage space. A built-in microphone and a speaker complete the features. The 3,000-mAH internal battery lasts for four hours, according to reports. For emergency use, the camera has an external light. To ensure that photographs are steady, you can mount the camera on a tripod.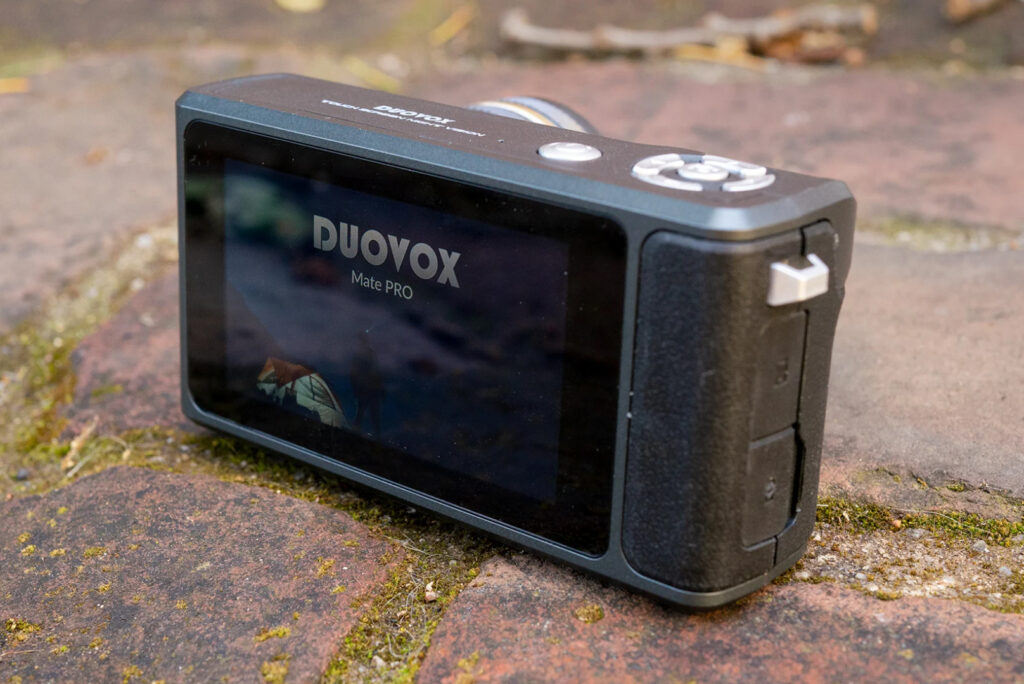 The not so exciting reviews
While people are waiting for the commercial release of Duovox Mate Pro, which the company says will be in October, some reviewers are not so impressed. They say that the capability for turning nighttime footage into daylit exposure does not work on video. In addition, the image quality is not up to the standards of still photography. The photos are still noisy, despite Duovox saying they use advanced noise reduction.
Nevertheless, they are saying that Duovox Mate Pro is a good surveillance camera since the STARVIS image sensors from Sony were initially made for security cameras, enabling the camera to capture visible light and infrared red. It allows surveillance cameras to produce a viewable image, even if the lighting conditions are far from ideal. According to one reviewer, the camera is helpful when the user is looking for wildlife, walking in the dark, hiking, and driving.
There are still several months before the scheduled release, so features and capabilities may still change. Kickstarter says the price for Duovox Mate Pro starts at US$599 but may increase to $699.