72 New Emojis from Unicode 9.0 Expected to Be Included in iOS 10.2 Update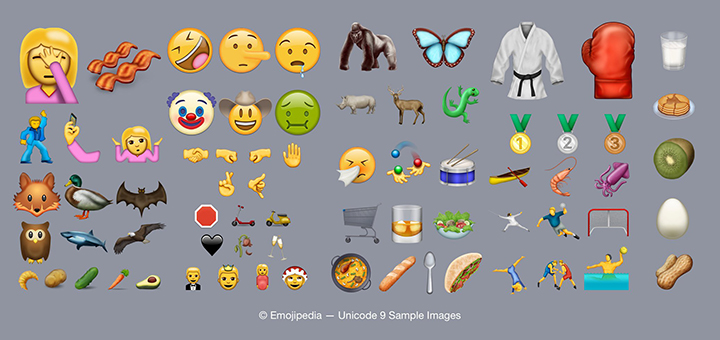 Image Source: blog.emojipedia.org
Unicode, the standard system on where all emojis are being based, released Unicode 9.0 in on June 21, 2016. The said release came with 72 new emoji characters that are now used on other platforms, including Nougat 7.1 Nexus devices. Apple on the other hand was expected to include these new emojis on their iOS 10.0 update. The said OS version was released on September 13, 2016 but Unicode 9.0 emojis were not part of it.
The following month, the update to the 10.0 version was released by Apple. However, iOS 10.1 still didn't have the said emojis. The next iOS update for the 10.2 version is expected to be made at the latter of this month and it looks like that this is the update that iOS users have been waiting for as it is more likely to include the 72 new emojis that everyone is excited to use.
Take a Peek at Some of the New Emojis
The emojis may look slightly different in different platforms since they can style them based on the look of their native emojis. However, the ones approved by Unicode remains to be the standard. Some of the emojis that were added on the list are new smiley characters including smileys that are sneezing, drooling, smiley with a long nose like Pinocchio and a green smiley that looks sick.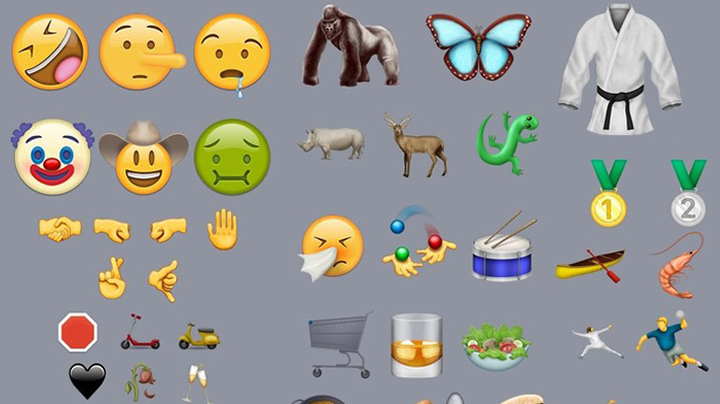 Image Source: Heena Goyal / news.softwarevilla.com
Aside from smiley characters, characters of people were also included on the Unicode version. There's a pregnant woman, woman with her palm on face and one that looks like it's saying that she doesn't have any idea what's happening. There have also been gender issues in the past that this release tried to patch up. Some of the people emoji characters already included in the existing emojis were given their partners or gender counterpart. For instance, the new Unicode 9.0 emojis include a groom to partner the bride, a dancing man for the dancing woman, Mrs. Clause for Santa Clause and a prince to match the princess.
More career emojis were also added and they are both for men and women. Some of these career emojis are college graduates, doctors, teachers, painters, police officers and scientists. Other career emojis include farmers, plumbers, astronauts, musicians and chefs.
Various hand gestures can also be found on the new pack such as handshake, high five, fist bump, and fingers crossed. Another hand gesture emoji that a lot of people would surely love is the selfie emoji! Love foods? You can now express how much you are craving for something with the new food emojis. Included in the list are yummy salad, croissant, glass of water, whiskey, glass of wines, avocado and casserole dish.
Animal lovers on the hand would be ecstatic as 13 animal emoji were also added including owl, duck, butterfly and fox. If you are a sports fanatic or you are talking to someone who is, the conversation would be even more fun with the new emojis like water polo, wrestling, canoeing, fencing, gymnastics and gold medal.
Unicode 9.0 emojis originally included a riffle emoji. However, Apple and other platform companies voted to have it removed, especially with the gun rights issues in the country. Even the pentathlon emoji was also deleted from the list because this too had a gun on the image.
All of these exciting new emojis are expected to be out on the next iOS update. Proposals on the new emojis to be included on the next release of Unicode have also started to come. Some of those that have already been proposed are smiley face character with an eyebrow raised, orange heart, dumpling and a sled.